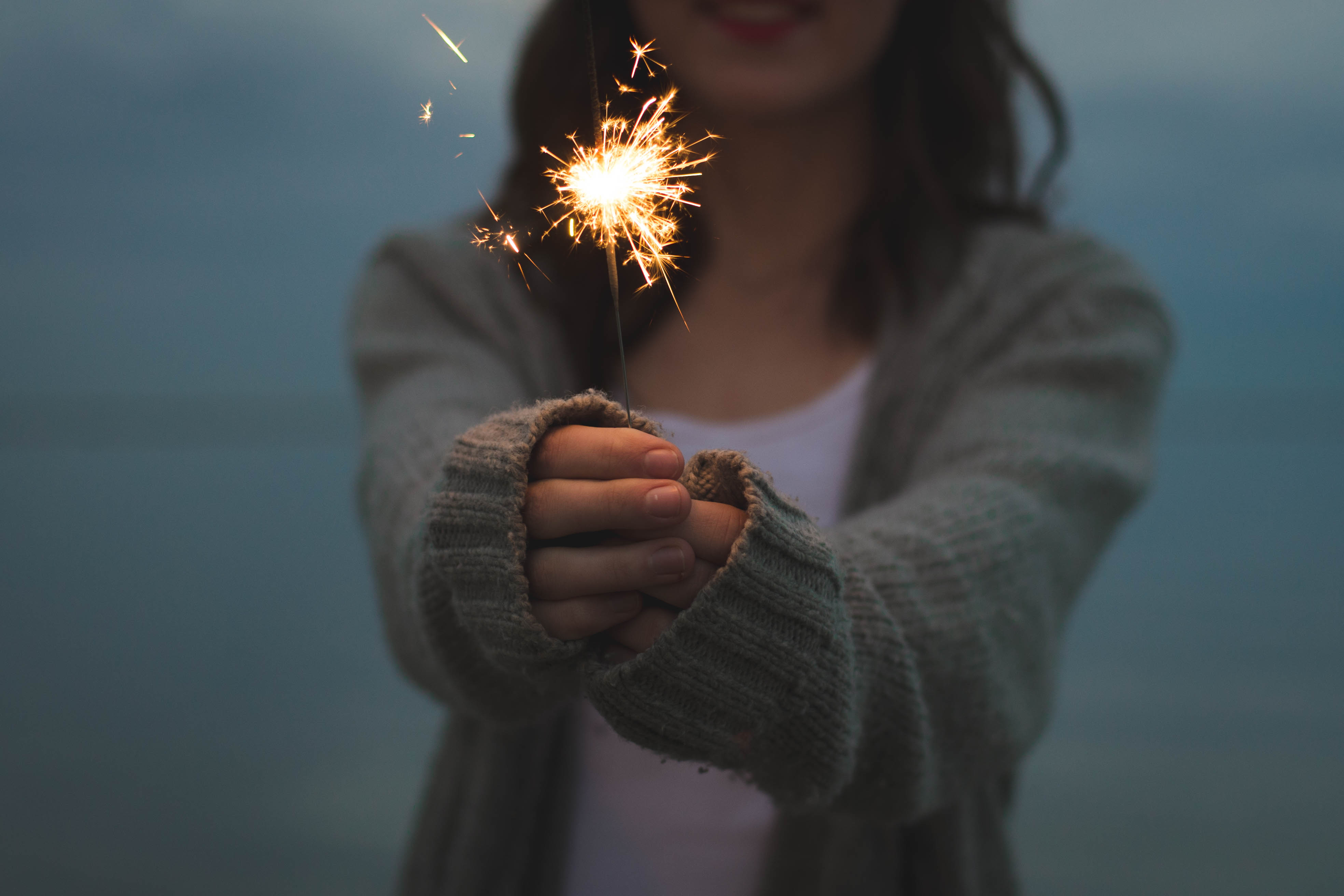 A Magical Moment
August 19, 2016
Throughout these Olympics games, I have not been able to watch a single gymnastics competition without crying. Without fail, Simone would go tumbling through the air on the floor exercise or Laurie Hernandez would take a daredevil leap from the balance beam, and my eyes would begin to mist. The gymnasts were suspended in mid-air, with everything they worked for on the line, and I was terrified that something would go wrong.
Gymnastics is the only Olympic sport that has had this emotional effect on me.  It is partially because I enjoy watching it more than the other sporting events, so I tend to hear the gymnasts' life stories and find myself emotionally invested in their success.
It is also the anticipation of it all. The fact that there is a routine to stick to, one that the young ladies have practiced and perfected, only to perform it on the largest stage of their lives. The execution has been flawless countless times before. If not, they wouldn't be here. Yet no matter how many times they have performed it without mistake, there is always the possibility that something could go off script. An extra step here, a short landing there, a flop front and center, for everyone to see. No matter how great you have been every other time, you want to be your best when the entire world is watching.
I feel the tension in the announcers' dramatic pauses as the gymnasts begin a difficult tumbling pass. I see the excruciation as the camera pans to Aly Raisman's squirming parents in the stands; they are mentally ticking off every part of the routine, unpacking their bottled nerves with every successful move she makes. This is the moment the gymnasts have been working toward, the moment their families have prayed and sacrificed for, the moment of a lifetime.
I know what that feels like. To have prepared for one big moment and to realize how incredibly fragile it all is. To know you have been perfect numerous times before, on countless stages, and pray to God that with His strength, you can find something close to perfection once more. To tell yourself that you've got this, that it's just like every other time you have performed this routine. To balance confidence and nerves, strength and weakness, excitement and dread.
As I watched these young ladies giving their all on the world stage, with the biggest performance of my own life looming ahead, all I could do was cry. With each successful dismount, with every steady landing, with each flawless routine, my eyes misted. I saw all their hard work align with God's favor. They seized their moment, tapped into their greatness, and somehow managed to be their best selves on their biggest days.
Time and time again, they proved to me that sometimes nothing goes wrong. You perform it exactly as you planned, no fumbles and no missteps. Sometimes, despite how incredibly fragile those few minutes are, dreams are realized rather than shattered. God makes you great, and as promised, the gift makes room. For one beautiful moment in time, the stars align and the story unfolds better than any script you could have written. You ride the high, loved ones cheering you on. And when you stop, five impossibly long minutes later, you will wonder if it was even real. Breathless and teary-eyed, you will realize that it actually happened and thank God for sprinkling magic on your big moment.
---
Photo courtesy of Morgan Sessions, Unsplash.