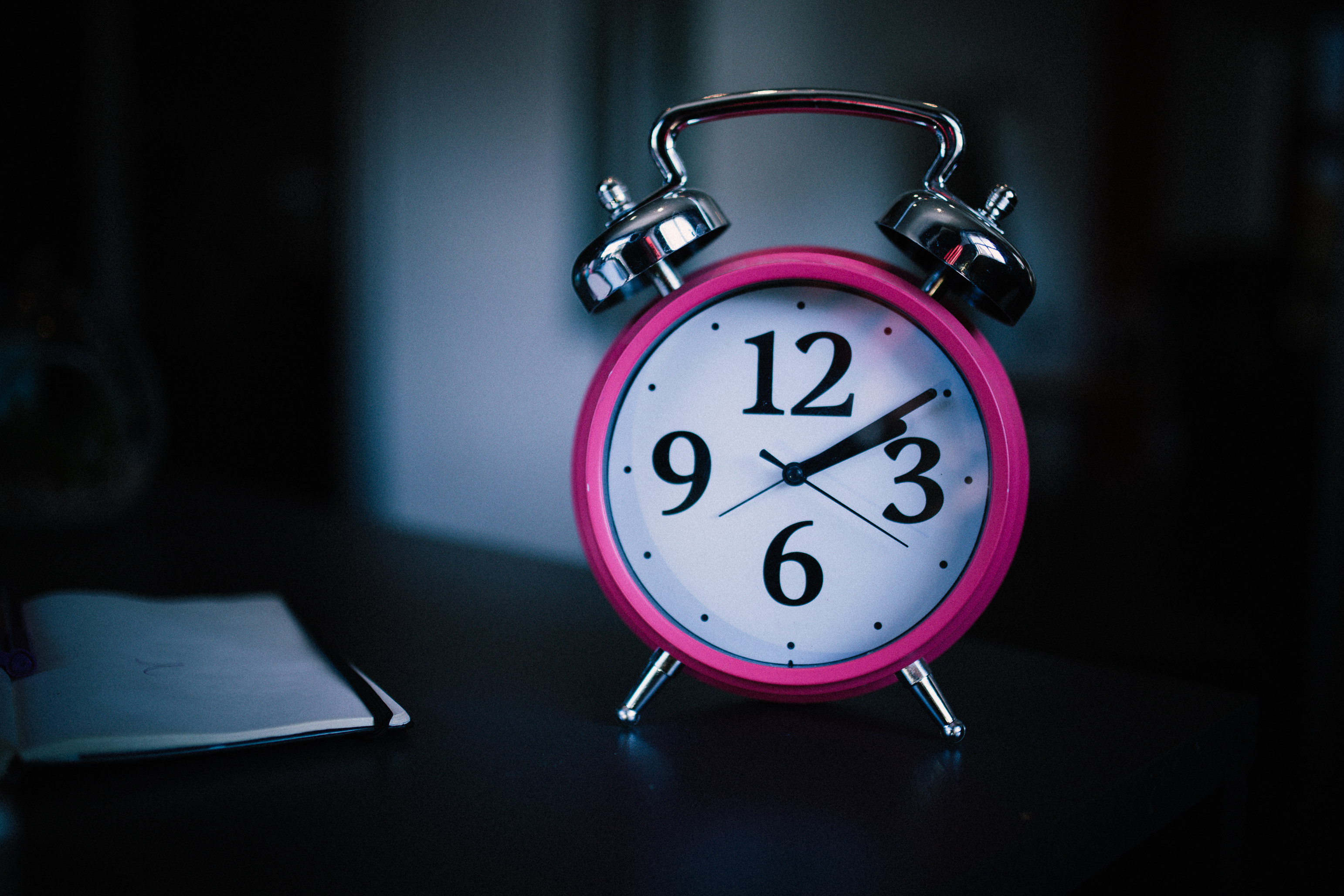 Life 'Behind Schedule'
October 9, 2014
Last night I struggled to fall asleep, distracted by the loud, hollow ticking of my life clock.
My mind quickly caught its rhythm and insisted that I was behind schedule.  There are places I expected to be, doing things I have only dreamed of, with people who have yet to grace me with their presence.   Usually I assume this is the natural timing of my life, but lately I have wondered how much my own mistakes and sins may be to blame.
I have learned the danger of giving that life clock too much attention: its ticking gradually quickens until my heart is racing and fear is several steps ahead of my faith.  So last night I played it cool, pacing myself with prayer and scripture until I drifted to sleep.
Thankfully today began on a different note.  I awoke to a devotional about waiting on the Lord.  Okay, God.
I rushed to dress and was out the door, per usual, about ten minutes later than planned.
I soon beat myself up over those ten minutes because, of course, traffic was a nightmare.  I inched past two accidents and two construction zones.  By the time I made it to work, I was so late that I did not even bother trying to find a parking spot near the entrance.  Those spaces are always the first to go.  I drove to an area further away, parked, and trekked to the office.
What I saw on my way surprised me.  The closer I got to the entrance, the more vacant spaces I saw.  One after another, prime parking real estate that had yet to be claimed.  There were so many spots that I lost count.  Nothing but space and opportunity.
Apparently traffic was just as horrendous to my coworkers as it had been to me.  I was not the only one with a late arrival.  There was still plenty of room.
As I walked past empty parking space after empty parking space, I felt God quieting my internal clock.  Everyone has issues they are working on, mountains they are climbing, and murky waters they are wading through on the way to where they want to be.  We tend to only see our own shortcomings and delays, not realizing that countless others share our struggle.  No one is on time because no one is perfect.  Yet if we are willing to admit our flaws and bow to God's timing, there will always be room.  Whether we were delayed by life circumstances or our own missteps, it is God's desire to give us a place when we finally arrive.
Satan would have us to believe that we are too late, that we have squandered too many opportunities and forfeited too many blessings.  He wants us to think that we had one shot and missed it.  He tries to place a solemn, booming grandfather clock in our heads, sending our hearts into a state of panic whenever it chimes.  He wants us to believe that we have run out of time.
However, God says otherwise.  In Joel 2:25, He makes this promise to the imperfect, messy ones among us: to "give you back what you lost" (NLT), to "repay you for the years the locusts have eaten" (NIV), or to "make up for the years… of devastation" (The Message), if only you are willing to surrender your heart.
Today both my heart and schedule are yielded.  I will not fear missed blessings and opportunities.  I will accept that life may unfold in seasons, but that it is not driven by deadlines.  I will ask God to teach me to number my days, but to remind me that time, like everything, concedes to His will.  I will realize that I am not defined by my mistakes, but refined by God's mercy and grace.  I will remember that God has the ability to make up any time that I have lost.
Somewhere in the future, there is nothing but space and opportunity.  There is still room for me.  So I free myself of the pressure to be on schedule and embrace the peace of being in sync with God.
---
Photo courtesy of Mpho Mojapelo, Unsplash.