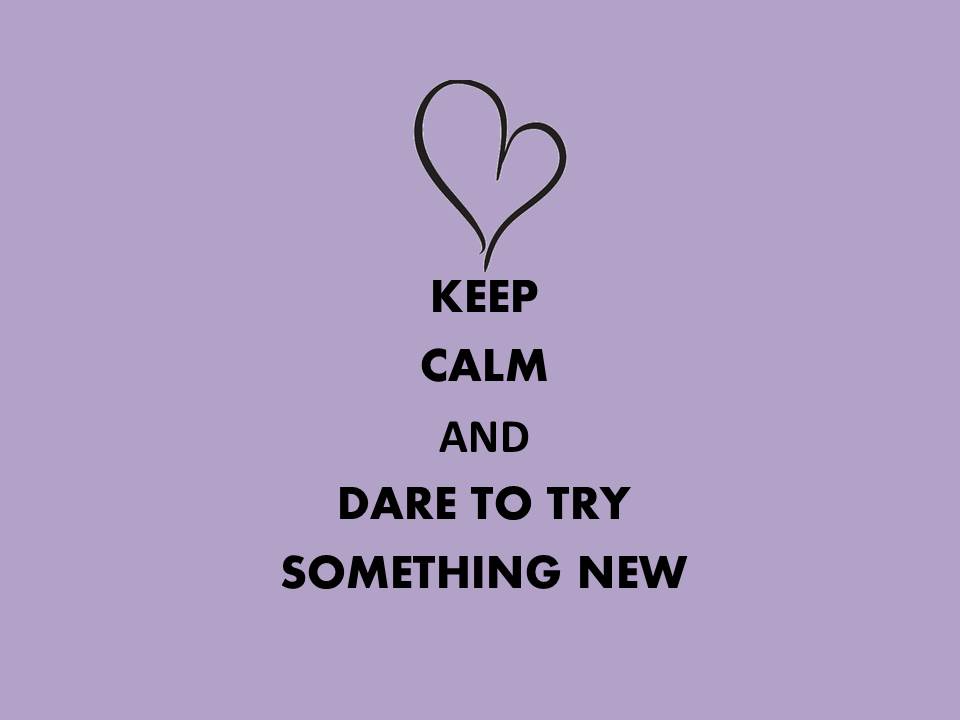 Try a New Thing
December 16, 2014
I was only trying to expand his horizons.  Unfortunately, he wanted no parts of the slice of heaven that I offered.  So he hurt himself running away from me.
It happened shortly after my sister swung by Mickey D's to get my nephew apple slices for an afternoon snack.  She was annoyed to discover the bag contained apple pie instead.  She tried to give him the apple pie, but my nephew looked at the foreign food and immediately said, "No."
A few minutes later, I decided to try to convince him of its deliciousness by taking a bite of my own.  "Mmmm good," I said.  "Try some."
When I stepped toward him, he took off running.  A few minutes later there was a bang.
Thankfully the little tyke was not seriously hurt.  He also eventually tried the pie and loved it.  Before long he was begging for more.  But boy, did we have a time getting there.
As I thought about my nephew's refusal to try something that his mother and I were certain he would enjoy, I realized that I couldn't fault him.  For one, he's a child.  Secondly, adults do it all the time.
I wonder how many of us have immediately told God no when he offered us something new.  How many of us took off in the other direction, unwilling to entertain the idea.  I wonder how many of us have fallen as we tried to get away, hurting ourselves by stubbornly running from something He insisted we would like.  Finally, how many of us have eventually given in and realized that He was right all along – that we now  love the very thing we once ran from and can't get enough of it?
It is easy to prematurely judge things and people that we do not know.  We may not intend to do so, but that's precisely what we're doing when we assume we will not like something or someone without giving them a chance.
Additionally, while we tend to know ourselves better with age, sometimes we fail to realize that there is still more to learn.  It's easy to get set in your ways and think that you already have everything and everyone you need.  However, are you really living if you stop experiencing new things?  We deny ourselves the full range of life experiences – the thrills, excitement, bewilderment, laughter, disappointment, and even hurt – when we don't take a chance on something new.
I'm convinced that complacency and fear has talked many of us out of new jobs, dreams, relationships, and opportunities.  We don't always admit that we are comfortable or afraid.  We may make up a list of excuses that sound plausible.  However, if we are honest, we simply don't want to give it a try.
As we close out 2014, I've been thinking about the fact that I could use some change in my life.  I don't know exactly what (well, I have a few ideas), but I do know that I want to experience new things.  I am going to make it a point to consciously seize new opportunities as they present themselves.
What better way to start a new year than by trying something new?  I'm hoping that 2015 is filled with new things and new flames for me and for you.  Because, who knows?  We just might like them.