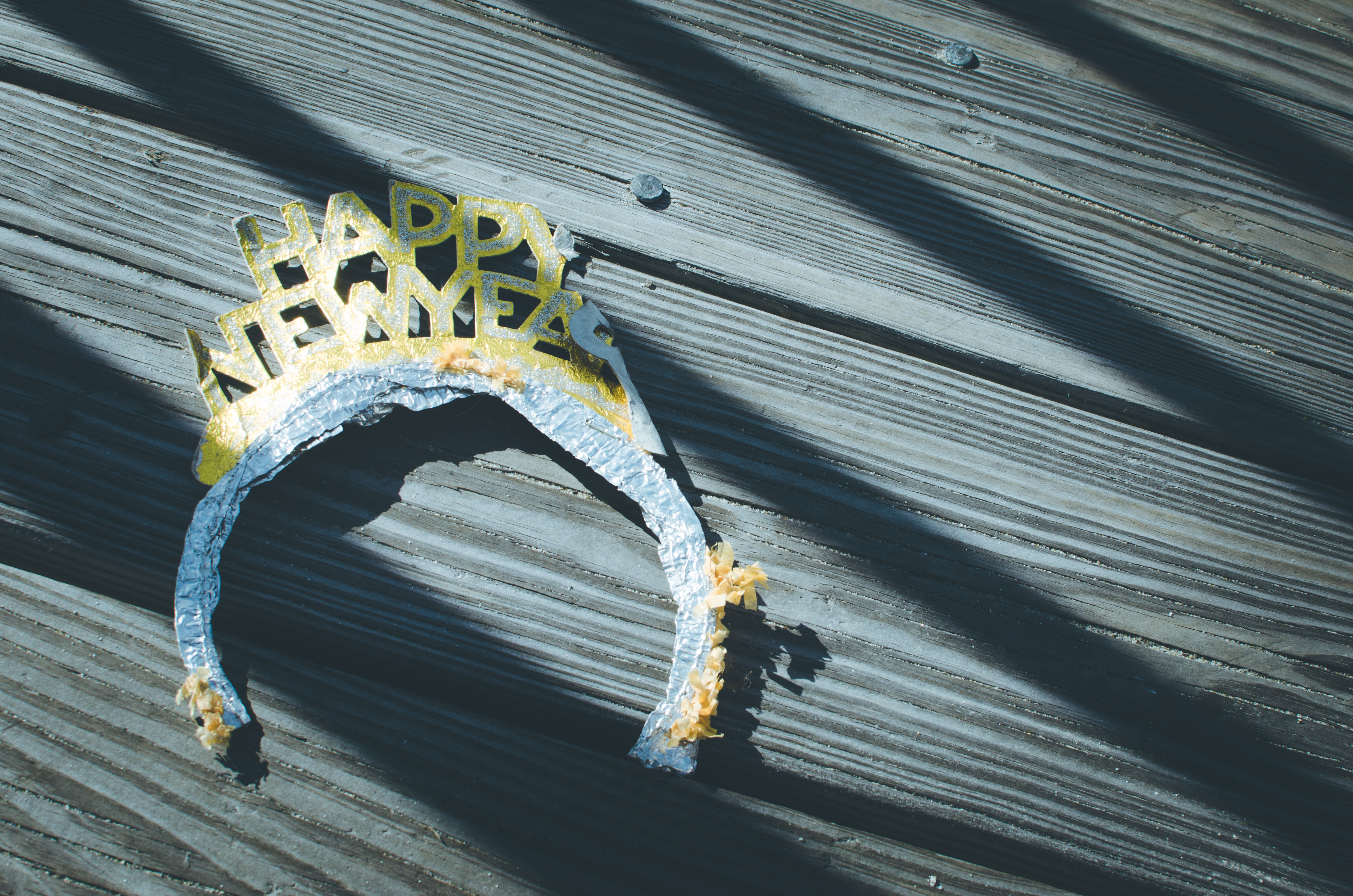 Unfinished Business: Making Hard Decisions in the New Year
January 5, 2015
The world is a scary place when you don't trust yourself.  When you can rattle off a list of mistakes and bad decisions with the ease that Catholic school children recite the Holy Rosary, it is easy to question your judgment.  Even if you make fairly good calls on a regular basis, a few bad ones with major implications can be enough to make you lose faith in your ability to manage your life.
As we begin 2015, it may be tempting to shun New Year's resolutions because there are likely several examples of ones we did not keep in the past.  Additionally, if we have decisions to make – whether goals for the New Year or important unfinished business from 2014 – we may be paralyzed by indecision as we recall the bad calls we made in years past.
I know that paralysis well.  I started putting off decisions, big and small, last fall.  I told myself I would deal with them after I had soaked up as much sun as possible on vacation.  Then I said I would address them after Thanksgiving.  Then I delayed them until after the holidays.  Now, with 2015 finally here, I'm facing the music.
While I knew I could not stall forever, there was a certain comfort in my procrastination.  When you make no decision, you can't make the wrong one.  Since indecision frees you from the consequences of any mistakes, oftentimes we dwell in that period of uncertainty for as long as possible.  However, as God has felt the need to mention a few times lately, our refusal to make a decision actually hurts us because it prevents us from moving forward.  If you're not moving forward, you're not growing.  If you're not growing, you're not living.
If there is anything I'm certain we should focus on in 2015, it's living.  Not standing, dazed and confused, in one place.  Not consumed with thoughts about the potential negative effects our decisions may have in the future.  Simply living, finding all the joy we can in the present.
While we may need to weigh the pros and cons of situations, or take our time to ensure we're comfortable with our choices, we have to realize that sometimes, as my father recently said, "you just don't know, it could go either way."
So what do we do when there are no guarantees?  We trust God more than we trust ourselves.  If we are still enough, we can sense His leading in our spirit.  We solicit the advice of people who have walked our paths before.  We cut ourselves some slack for previous mistakes, considering that we may have actually learned something from them.  We listen to that little voice inside as it sings, "have a little faith in me."  And more than anything, we trust that even if we get it wrong yet again, God is patient enough to help us realize the error in our ways so that we can start over.
There is something satisfying about making a decision.  You can escape the state of limbo that has held you hostage for far too long.  You can go ahead and get on with it already. Get on with enjoying the positive results, get on with plowing through any challenges that arise, get on with living.
Happy New Year to everyone who has been hesitant to make decisions.  To the procrastinators who made their choice at 11:59 p.m. on December 31.  To the people who finally forced themselves to think about their goals sometime after the stroke of midnight.  To the folks who are still writing resolutions a few days into 2015.  To those who realize that it could go either way, but have the courage to move forward anyway.  We may have dragged our feet, but when we make a decision and commit to it, there is no telling how far we will go.
Photo courtesy of Jerry Kiesewetter, Unsplash.