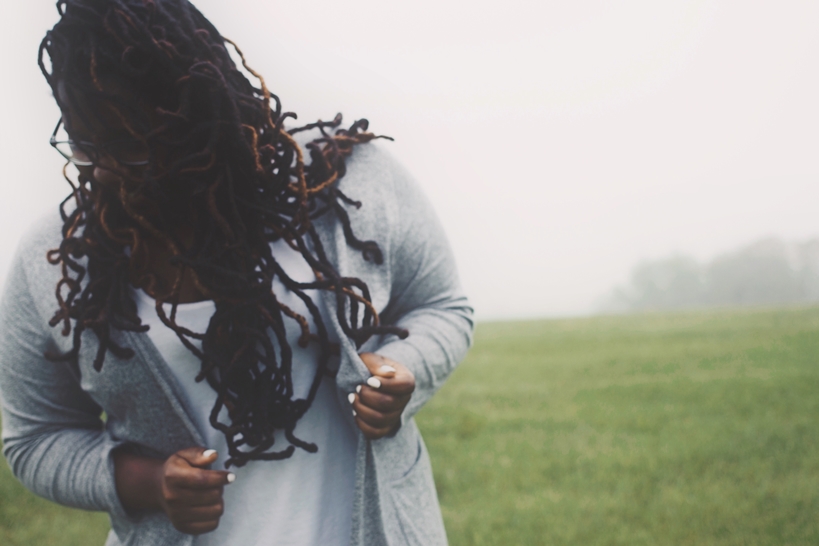 The Part of the 'Dark Girls' Commentary We Didn't Need to Hear – Yet
June 25, 2013
I tried not to write this. I really did. But sometimes I just can't shut up.
The documentary Dark Girls aired on OWN last night. Unfortunately, since I refuse to give the cable company a dime more than necessary, I was unable to watch. However, #BlackTwitter gave me a pretty good idea of what was unfolding onscreen.
Aside from sound bites from the documentary, the conversation on Twitter also clued me in to something else: the fact that we often have a hard time sympathizing with someone else's plight without feeling the need to inform the affected party that we hurt, too.
What do I mean? Well, I thought I had a clear understanding of the purpose of Dark Girls based solely on the title, but I figured I would go to the documentary's web site to be sure. And just as I suspected, there on the homepage of www.officialdarkgirlsmovie.com, were these words: "Dark Girls is a fascinating and controversial documentary film that goes underneath the surface to explore the prejudices that dark-skinned women face throughout the world."
Okay, so now that we know what the focus of the documentary was, I think it's important to note that the airing of the film was not the best time for light-skinned women to take to social media to share the ways in which they, too, have suffered from discrimination based on the color of their skin. I say this not because their stories are not valid – because they are. I say this not because their pain is less than that of dark skinned women – because it's not. I say it for one reason and one reason only: it wasn't the right time.
I understand that our social media accounts are our own personal spaces, platforms to do with as we please. However, as I read tweets from lighter skinned women shifting the focus from dark-skinned women onto themselves, telling how life had not been all roses for them either, it represented to me a larger problem with our society and the way we relate to one another.
In short, I think we are self-centered. Most of us know this, but I don't think we realize to what extent. As someone who usually listens more than I talk (unless I know you well), I often notice how quickly people interrupt others. Person A is sharing something of great personal significance to him or her, but Person B interrupts Person A mid story to share some issue of their own. Usually the new topic is related, so Person B assumes it is appropriate to say. However, Person B hardly ever notices that they hijacked Person A's moment to get something off his or her chest.
We tend to think that because something is related, we should be able to chime in at any moment. That's simply not true. People want to know that you've heard them and that you are giving serious thought to how a situation makes them feel. However, if you suddenly shift the conversation and make it all about you, particularly before they have even finished talking, before you have even taken the time to acknowledge what they have said, people feel slighted. They start to feel as if you're brushing off something that matters deeply to them. They interpret it as you not caring about their feelings. They get the impression that maybe all you want to talk about… is you.
I had a conversation with a good friend a while ago. I was having a tough time and called to fill her in and hear some encouraging words. However, as I talked, she went off on a mini-tangent about her own plight. I have known and loved her for a long time, so I realized that it wasn't intentional. I just let her have that moment to vent. Surprisingly, the next day she called to apologize. She said that after we hung up she realized that she had not given me the opportunity I needed to fully release all that I was going through. She had unintentionally dominated the conversation and shifted the focus to herself. I didn't need her to say that, but I certainly appreciated it. It confirmed that she cared and was sensitive to my feelings.
We live in a day and age in which everyone wants to talk. We have Facebook, Twitter, Tumblr, Instagram, and even blogs like this one, all of which we use to push out information all day long. However, how many of us are listening? It's nice to want to join in the conversation, but it takes discernment to know when people need to unload what is hurting or bothering them without much commentary from you.
Just as women tell men that we need them to just listen without trying to fix the problem, sometimes people need you to just listen without sharing how you're hurting, too. Sometimes they don't want to hear about your struggle in that moment, especially when it's the exact opposite of their own. When you insist on airing your grievances at that time, it comes across as you trying to downplay their pain and highlight your own. Sometimes people need you to simply listen and try to understand what it's like to walk in their shoes. Then, when they're done talking, after they feel as if you have heard and empathized with them, possibly on another day entirely, maybe you can shift the conversation to you.