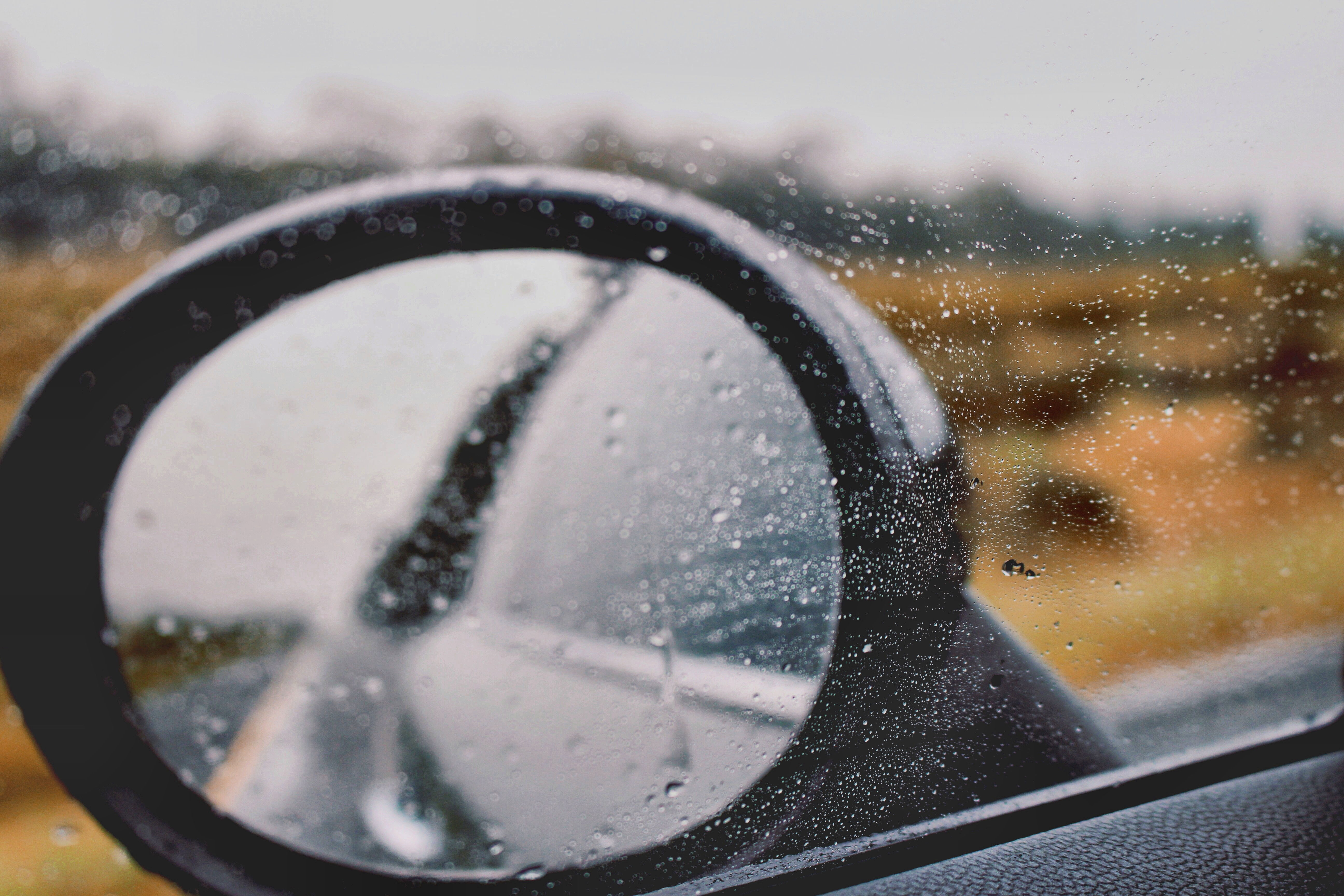 Closer Than They Appear
September 14, 2016
I know better than to laugh at people in the gym.  Understanding that I look a complete mess for 90% of a workout and every moment thereafter, I see no reason to giggle when other people experience gym misfortune.
With this unspoken rule ingrained in my gym etiquette, I was not sure what to think last week when a man in my kickboxing class ran right into the body-length mirror affixed to the wall in front of him.  We were doing some kind of punching combination while jogging forward. On the last step, he bumped into the mirror before quickly jumping back.
How did that happen? I wondered.  He knew the mirror was there.  We had been staring into it for most of the class.  He knew he was moving toward the mirror, and quite frankly, more enthusiastically than most other class participants.  So how did he run into it?
The answer came immediately, a soft voice breaking through the blaring music: "Objects in mirror are closer than they appear."
We are all (hopefully) familiar with that fine print on the bottom of our cars' passenger side mirror.  I have always reserved that phrase for things which are behind me.  However, when I saw my classmate accidentally hit the mirror in front of him, God broadened my perspective.  Sometimes the things that are ahead of us – the goals we are working toward, the hopes we have for our future – are closer than they appear.
Mirrors in the gym serve several purposes.  First and foremost, they help you check to see if you're doing the movements correctly.  Second, they are a nice way to monitor progress; sometimes you're midway through a class and swear your legs are already beginning to take shape!  Finally, particularly in classes like kickboxing, mirrors are a reminder that it all begins and ends with you.  You are your only competition and the promise of a better you should be your only motivation; as you imagine yourself beating down the things that stand in your way, nine times out of ten, you are knocking out the old version of yourself.
Maybe that's why the man in my kickboxing class was moving so enthusiastically.  All he saw when he looked into the mirror ahead of him was the better version of himself waiting in the future.  With that promise before him, his punches were a little harder and his kicks a little stronger.  While the rest of us were casually jogging forward, he was running with purpose, determination, and excitement toward his bright future.  And he ran right into it.
Get a picture of your future in your mind.  Think about what you are doing, who you are doing it with, and what you look like while doing it.  Set that picture in front of yourself every day.  Realize that you are both your own motivation and your own competition.  Knock down the barriers standing between you and your dreams, even if those roadblocks all begin and end with you.  Don't worry about who is watching, be courageous enough to look foolish or overly enthusiastic.  Run toward the future you have pictured.  It is closer than it appears.  And some day, you will run right into it.
Write the vision
And make it plain on tablets,
That he may run who reads it.
For the vision is yet for an appointed time;
But at the end it will speak, and it will not lie.
Though it tarries, wait for it;
Because it will surely come,
It will not tarry.
(Habakkuk 2:2-3, NKJV)
---
Photo by Devon Janse Van Rensburg, Unsplash.