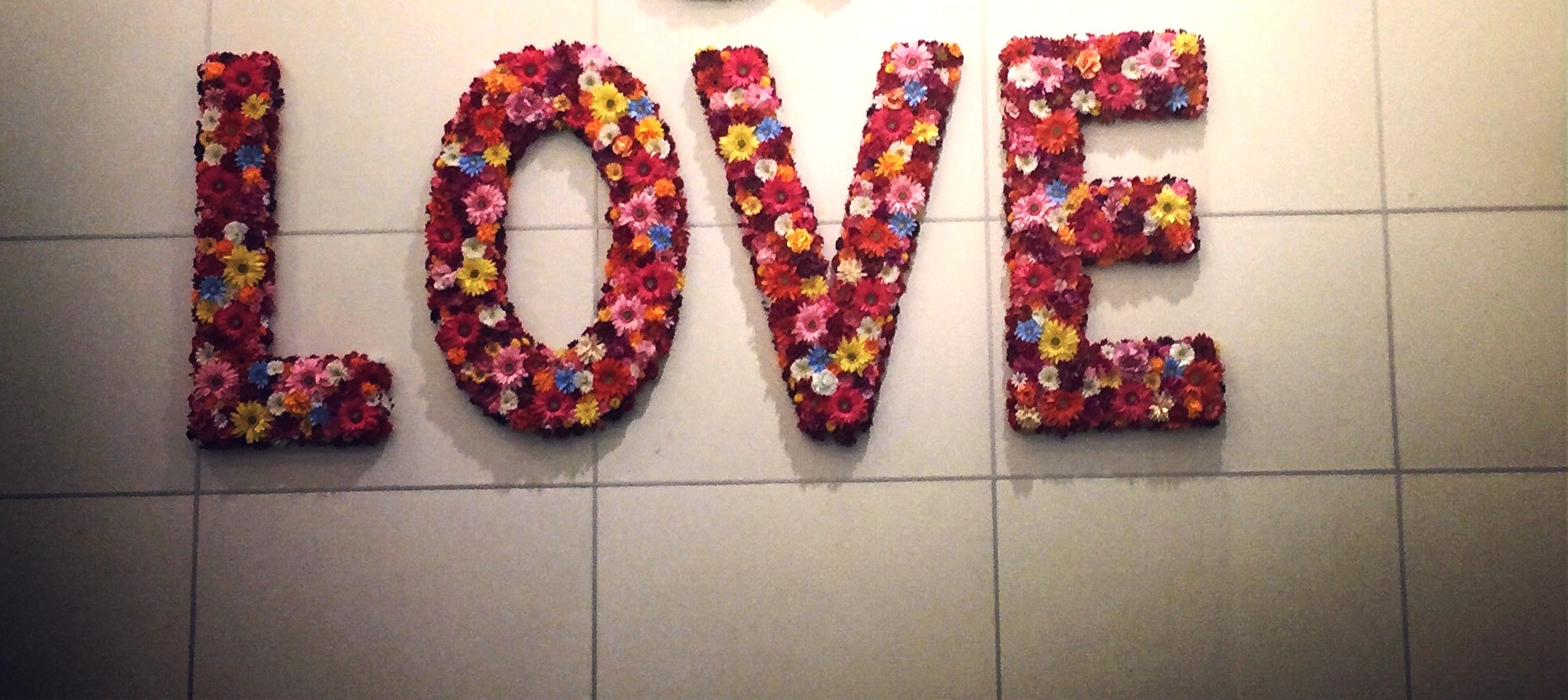 Love Won't Leave Me Out
February 12, 2015
Two things got me through a rough patch a while back: 1) God and 2) the work He was doing through the music of Tasha Cobbs and Chrisette Michele.  As I sat in the lonely silence that follows the moment when things fall apart, I had these ladies' voices on repeat in my car, at my desk, and in my heart.  Tasha insisted God was with me and Chrisette sang that love would not forget about me.  They helped me believe.
Months later, when I received last-minute word that Tasha was in DC, I hesitantly drug my tired self halfway around the Beltway on a work night to see her.  Just one night earlier, I had been singing a little Brownstone.  "Five miles to empty, my heart is running low."  I knew I made the right decision in attending the concert when Tasha randomly started singing the words "God, fill me," over and over until I was replenished.  There He was, working through her again to give me the hope I needed.
I had a similar situation yesterday, and this time God was moving through my other musical BFF, Chrisette.  I purchased tickets for her concert a while ago, but I started feeling like maybe I should not have.  I am behind on my writing, pinching my pennies, and (gasp) not in the mood for love songs.   Plus, I had already seen Chrisette live on at least three previous occasions.  I wondered if there were more productive uses of my time and my coins.
Another contributor to my foul mood was my struggle to find a subject for this Valentine's Day post.  As much as I wanted to write an optimistic love post, it can be difficult when one's love life is lacking – especially if it has been that way for a while.
See, the way my life has been set up lately, my love posts have started to sound annoyingly similar: hold out hope, it's coming.  But how long am I supposed to keep this up?  Like a Chrisette concert, hope for future love is beautiful and necessary at least once in your life; however, I was feeling as if there was a better use for my emotions because I had been there, done that.
Apparently God thought otherwise.
I arrived at the venue to see Chrisette as early as possible.  Seating was first come, first served, and I was unfortunately only able to secure average seats for me and my friends.
However, the tables turned shortly after one of my friends arrived.  She ran into a friend of hers who happened to have available seats at her table smack dab in the middle of the front row.
I have seen Chrisette before, but not as I saw her last night.  Up close and personal, singing the longest set I have heard from her.  And there I was, beaming, singing along, grateful I decided to come.  But most importantly, there was hope, knocking on my heart again, asking me for another chance.  I experienced the same sense of hope I had when Chrisette first released Better.  I remembered the peace I found in admitting I "wanna love again, try one more time."  I felt better about entertaining that "funny feeling that love is just around the bend."  Once again, God used Chrisette to remind me that even if I have believed more times than I can count, the next time could very well give me a front row seat to an amazing love.
We tend to want to take the easy way out, telling ourselves that once that special person arrives in our life, we'll believe again.  However, maybe the belief part comes first.  Maybe we have to find enough hope to show up even when we don't feel like it – despite how tired we are of the process, even if we're not sure we can afford the emotional expense, in spite of our bad attitudes.  Maybe our presence alone is enough for God to move us to a prime location to receive the blessing.  Maybe He wants to give us an up close and personal view of love's best performance yet, if only we're hopeful enough to simply make it to the show.
Like love, hope is a choice.  Sometimes it comes easily, while other times you must fight disappointment and defeat with everything you have just to believe again.  On this Valentine's Day, choose hope.  Regardless the number of times you've hoped before, believe that the tables can turn and this time could be the showstopper.  Have hope that the great love you desire also desires you.  Choose to believe that love won't leave you out.
Short, appropriate clip from the show: "Sure, yeah, I'll go."