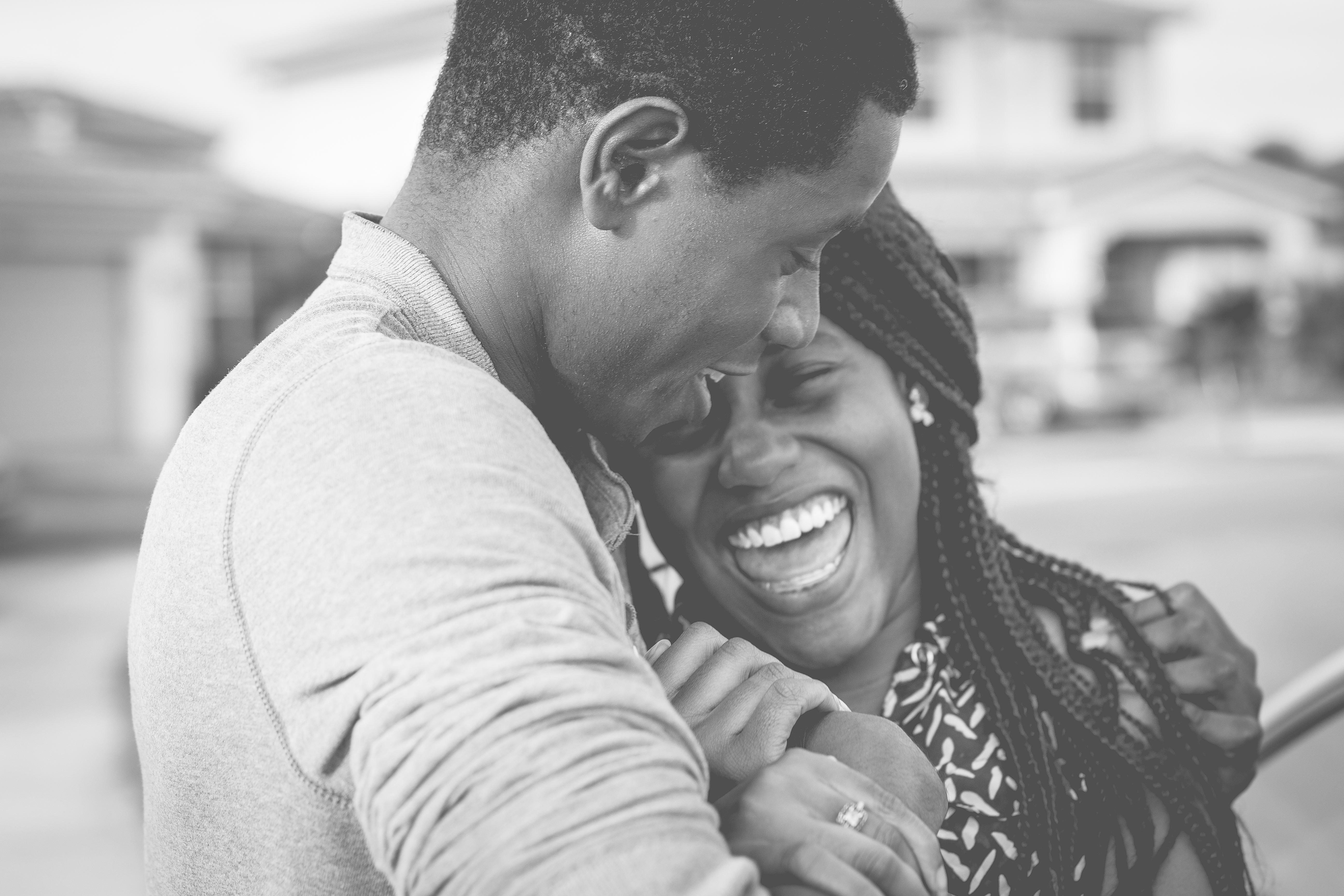 We Can't Be Friends
January 27, 2015
I became more careful about 'platonic' relationships after a male friend told me in a stern, exasperated tone that he had been 'waiting on' me for more than a year.
As he aired his grievances, I played dumb, insisting I was shocked to learn he had feelings for me.  I was lying and we both knew it.
It was clear he was interested in me from the moment we met.  I don't recall whether it was something he said or just the look in his eyes, but a woman knows.  I hesitated in giving him my number because the attraction was not mutual; however, since he had just rescued me from a tricky situation, was a friend of my girl's boyfriend, and was a nice guy who conveniently lived in another city, I decided there was little harm.
Yet I knew he wanted to be more than phone buddies when his number began to appear on my phone's screen more often than anyone else's.  I knew he was interested when I pretended not to hear the occasional flirtatious comment during late night phone conversations.  I knew it when I traveled to his city on business and wondered whether seeing him would be awkward.  I knew it when I called him anyway and we hung out, strolling after dark through a beautifully lit park that would have been the perfect scene for romance if he had been someone else.  I knew it when I climbed out of his truck in the driveway of my hotel that night, dashing his hopes by embracing him with the infamous church hug.  I had known it all along.
I was reminded of this 'friendship' last night when I logged into Twitter and noticed @iLove_Vonnie tweeting about her skepticism of new male-female friendships after a certain age.  Her comments reminded me of some disagreements I have had with friends over this topic.  People tend to take one comment and run with it, assuming I think men and women can't be friends – which is not at all what I'm saying.  Since I have a blog perfect for explaining myself, I figured I would make an attempt.
I think platonic opposite sex friendships are possible.  However, I don't think they start with the guy on Metro who asks for your number, the man who sent you a message on Plenty of Fish, the dude camped out in your Instagram DMs, or the guy in your building who goes out of his way to talk to you every day.  In short, I don't buy the concept that men are interested in being your friend when they have clearly approached you based on physical attraction and/or with limited information about you as a person.
Many of us are at a point in life in which we honestly don't need more friends.  I'm not talking about acquaintances or people we are cool with, I mean genuine friends.  Friendships take time and effort to build and maintain.  Most of us have jobs, family, dreams, hobbies, and other commitments that keep us busy enough.  We simply are not interested in devoting considerable energy to new people if there is no strong connection or unique shared interest.  When we meet new people, even at friends' parties, we will enjoy a good conversation with them, add the person on social media, and carry on with our lives until we bump into them again.  There is rarely something that prompts us to make future plans or to do our part to stay in touch.  Not because we don't like them, but because our lives are at or near capacity and we're unwilling to make a serious effort to squeeze someone else in.  "No new friends" is not our mantra, but it has proven to be our reality.  That being said about friendships in general, I am skeptical of this idea that strangers of the opposite sex, who are willing to put in the effort to regularly see and talk to you, are doing so because they just want to be your "friend."
Of course there are exceptions.  There are always exceptions.  However, my general rule is that random people you don't regularly interact with (at work, school, church, and other such places) don't want to build friendships with you.  They offer 'friendship' solely as an entry point into your life with hopes that the platonic relationship will develop into something more.
I think deep down most of us know what's up when these 'friendships' begin.  However, we convince ourselves otherwise because we like what the friendship offers: conversation when you need a male opinion or the comfort of a man's voice, companionship when you would rather not hang with the girls, a confidence boost when the guy you really like just won't bite, and a safe option for affection without physical intimacy.  These relationships offer a certain level of freedom you don't typically enjoy with a man you're romantically interested in: freedom to be yourself without the need to impress, freedom not to overanalyze his words or your actions, freedom to just go with the flow.
As I considered whether I might be closed-minded about this issue, I thought of a typical situation that nearly every woman has faced, which I think proves my point.  When a woman is approached by a man she does not know, there is a certain kind of guy who always has a rebuttal for every reason she gives as to why he cannot have her number or take her out.  When she tells him, "I have a boyfriend," he responds, "so you can't have friends?"  She usually gives him a look that says, "you know good and well you don't want to be my friend."
I find it interesting how easily we admit a new man's true intentions when we are already in a relationship.  Yet when we are not spoken for, we claim to find merit in a random man's friendship offer, or give every justification possible for why the new man we are spending time with just wants to be friends.  Why the difference?  Could it be that we are just as disingenuous as he who wants to be "friends?"  Are we willing to play the game, claiming we, too, only want to be friends – because in actuality, we are looking for him to fill voids in our lives and our hearts until the man we really want comes along?
So what say you?  Do I have a point, or am I totally off base?  Are you making new opposite sex friends regularly?  How do you know that they're "just friends?" 
Photo courtesy of William Stitt, Unsplash.