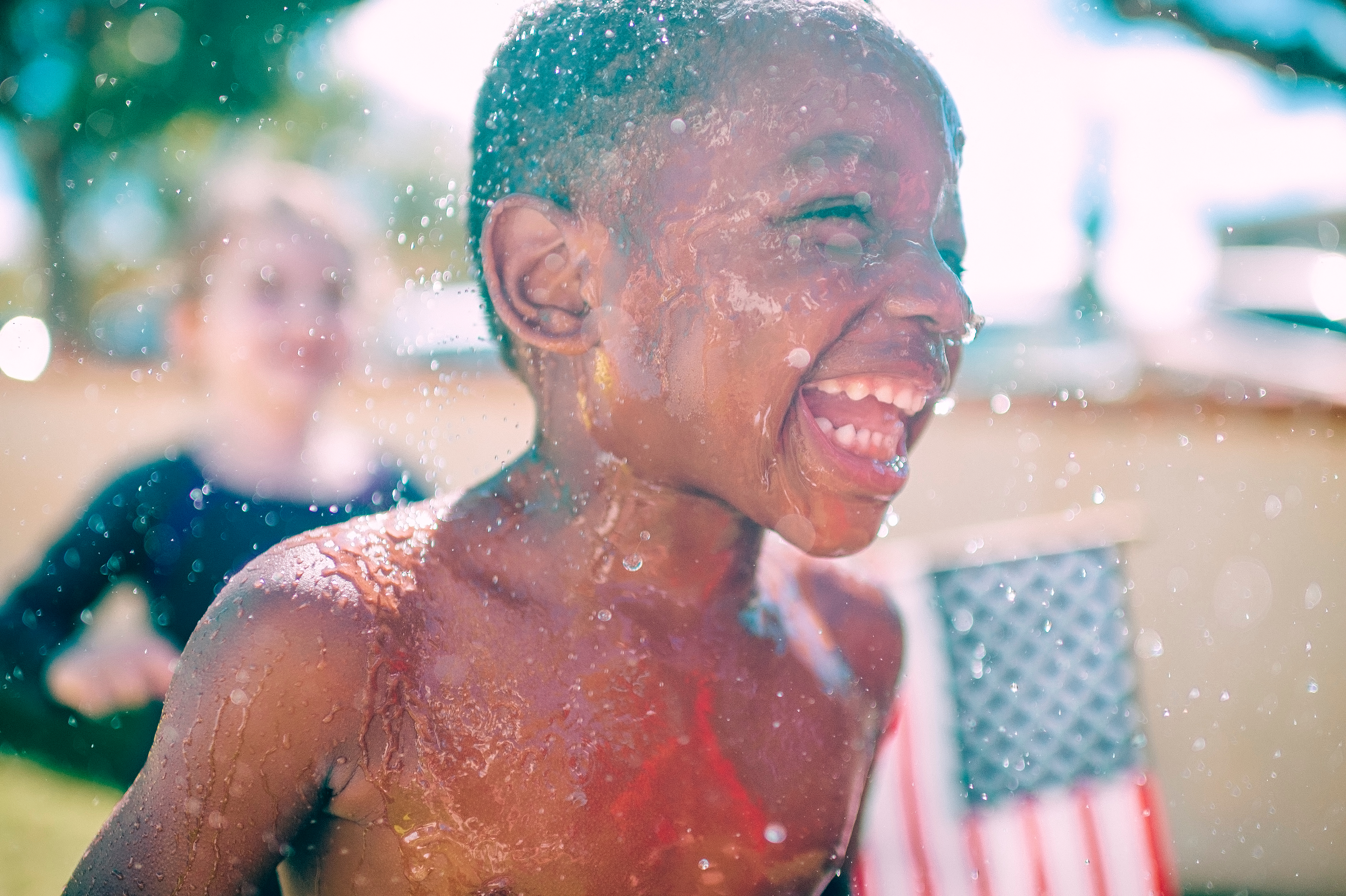 American Dreams and Nightmares
November 26, 2014
I. Then
When my friends and I told our Belizean Creole tour guide we were from America, he said that years ago he lived in Phoenix and then Los Angeles. When asked why he left, his answer was simple: racism.
He said there were opportunities and good times in America. However, he also experienced employment challenges, in particular being passed over for promotion in favor of a person he had trained. It all came to a head with the 1992 Los Angeles riots. The police officers who had beaten Rodney King were acquitted despite video footage of the assault. The South Central neighborhood, weary and outraged, erupted. Days into the riots, facing bare cupboards and an empty refrigerator, our tour guide and his roommate went looking for food. With few options nearby, they entered a looted store. He said they planned to pay for the items. However, greeted by police who weren't buying their story, they were carted off to jail.
The final nail driven into the coffin of his slaughtered American dream, our tour guide's thoughts returned to Belize. His native land was not without fault. It faced racism of its own, as well as an issue with colorism. Yet it was not on the level of what he encountered in the United States. So he packed his bags and headed home to Belize.
Honestly, it was nice to hear – that African-Americans are not crazy, and that someone who has known some other way of life spent real time in our homeland and deduced that black people are not making it all up. The world sees the injustices.
II. Now
We are back on American soil and a grand jury has reached its decision in another case involving harm done to an unarmed black man. It is a different American city – Ferguson, Missouri – with gunfire and a fatal outcome, but the tension and division along racial lines is reminiscent of 90s LA. The prosecutor declares there is no probable cause to indict Police Officer Darren Wilson in the shooting death of Michael Brown. Most of the African-American community, as well as some members of other races, expresses disbelief, disappointment, or some inexplicable mixture of the two. Still others, particularly those waiting in the cold night air outside the courthouse, are angry.
From the courthouse to the White House, there are calls for calm. Protestors are cautioned not to resort to violence and destruction. Let there be peace.
What is this peace they speak of, I wonder? Have black people ever known peace here? Did it not begin with violent kidnappings in Africa, leading to chains and whippings on plantations stateside, followed by Reconstruction-era terrorism and lynching, then bombings and loosed dogs, and finally a post-racial era in which the extrajudicial killings of unarmed black men is increasingly harder to excuse?
III. Sense and Sensitivity
The day after the Ferguson announcement, my social media accounts are flooded with posts about the case. Some are comforting, some enlightening, and some thought-provoking. However, other statements are illogical and insensitive. I saw many things that fit into this category, but there are two that I have an unpopular opinion about:
"No matter what you think of the case, shouldn't we be saying there is no excuse to riot and damage property? Shouldn't those who do so be held accountable?"
I find this statement intriguing. Is rioting wrong? Of course. However, people do not seem to grasp the larger meaning behind their words: hey guys, we may not be able to agree on what circumstances make it permissible to shoot an unarmed black person to death, but can't we at least concede that there is never an excuse for damaging property?
I would think we would want to view killing unarmed people the way everyone insists on viewing rioting: to declare it wrong no matter what. I would think that would be the starting point for our discussion. Instead our society wants to begin with personal property and things of monetary value. 'Let's declare those off-limits. Let's agree that the properties are innocent bystanders in all this talk regarding the death of human beings.' I can't help but think of a time when black people were considered property, and wonder whether the preservation of black life may have been more important at that time for that very reason.
It is a clear indication of what we value most in America. We sympathize with people who have worked hard for their businesses, homes, and cars. So much so that the destruction of those things enrages our capitalist society more than the loss of human life does. Why are there valid reasons for shooting unarmed people to death, but destruction of property (which is replaceable) is somehow inexcusable? We have made the statement "killing unarmed people is wrong" a prepositional phrase, while "destruction of property is wrong" is a complete sentence.
Further, if someone does not believe their very life is valued, why would you expect them to value someone else's property?
"I'm not saying I support what happened. I'm just looking at the facts and evidence."
Facts and evidence are awesome things. Necessary, even. However, I find it questionable that we tout facts and evidence while ignoring that this case is rooted in fear, which is an emotion. Our laws are faulty when they state that a person's fear is a justifiable excuse to take the life of another. Fear is subjective and often irrational. In large part, we are responsible for our own fears because, as human beings, those fears are shaped by our perceptions and life experiences, no matter how valid or faulty they might be. I think a better question might be whether the person's life truly was in danger. That is something more easily proven. Otherwise we are simply taking one person's word and giving no thought to whether that fear was warranted.
IV. American Pride and Prejudice
I recently heard Beyoncé's version of God Bless the USA and grew teary-eyed. I remembered myself as a youngster, heart beating wildly as I belted out the words, "I'm proud to be an American, where at least I know I'm free…"
Decades later, that pride remains. However, it is now burdened by an intimate knowledge of prejudices that many of my fellow countrymen refuse to admit exist. "You're not to be so blind with patriotism that you can't face reality," said Malcolm X. "Wrong is wrong, no matter who does it or says it."
So many people are quick to declare what life is or is not like for black Americans, despite the fact that they have never been black in America. Their momentary observations, sometimes accurate and other times misguided, cannot compare to what blacks experience every minute of our lives.
As I have heard recent talks of immigration policies, I think of the people of varying nationalities and races clamoring to get into America. I think of the promises of opportunity that inspire them. I think of my Belizean tour guide who arrived here with similar dreams that turned into a nightmare. I think of all that played into his decision to leave: a racially charged case involving an unarmed black man, the riots that ensued, and a looting charge that protected property without considering human beings' basic need for food.
Finally, I think of those of us who understand my Belizean tour guide's rude awakening and can relate to feeling rejected and unheard by a nation, and who also wonder if the grass might be greener in some other part of the world. However, unlike him, we are already home. It is the only home we have ever known and, all things considered, we love it and are exactly where we want to be.
Yet we cannot deny that love should not feel like this. It should involve mutual respect and communication and understanding and genuine concern for one's wellbeing. So we sit with the harsh realities of our lives in this land, asking ourselves that age-old question: how do you know when it's time to call it quits, or simply dig in your heels and fight for the love?
Photo courtesy of Frank Mckenna, Unsplash.