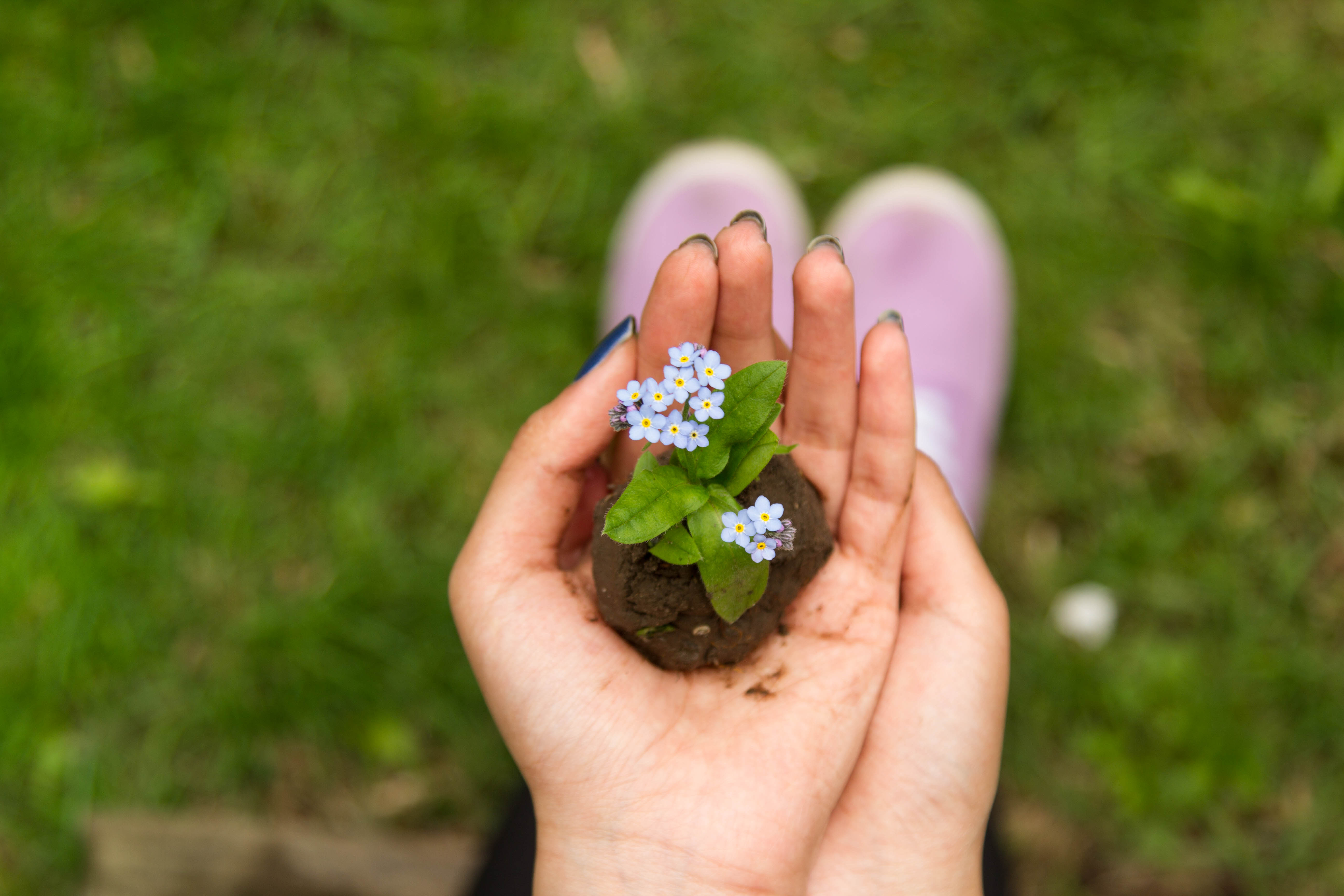 Forget Me Not
April 14, 2015
One of my favorite retailers was recently on my bad side.
It was all good a few weeks ago when I learned that DSW was opening a new store around the corner from my home.  Driving past a nearby shopping plaza, I screamed when I saw the familiar logo on the directory.  I screamed again when I pulled into the parking lot and realized how much progress had been made.  The idea of aisles upon aisles of glorious shoes made me giddy.
In my excitement, I began to wonder why my favorite shoe store had not sent me a personal invitation to this new location, particularly in the form of a coupon. As a member of their rewards program, I knew they had my address.  So why hadn't they said anything to me directly about the new store, and more importantly, where was my coupon?
I saw a couple of advertisements for the grand opening on billboards near my home.  I scrolled past ads on Facebook. Yet still no coupon.
Yesterday I checked my mail for the first time in a few days.  There among the bills and junk mail was a familiar DSW postcard.  Less than a week until opening day, my personal invitation arrived with everything I needed: the new store's address, the opening date, and a discount on my upcoming purchase.
Like DSW, God has also been the subject of my unwarranted frustration and questioning.  As thankful as I am for my future shopping trip, I am more grateful that this experience has provided some necessary reminders about my faith walk:
Pay attention to the signs.  It may have taken a minute for DSW to send me a coupon, but the retailer began sending me signs well before that.  The shopping plaza marquee, the billboards, and the ads on social media were all signs of the coming store.  These things grabbed my attention and put me on notice that something new was on the horizon. God also tends to give us signals of an impending shift.  He sends signs to get our hopes up and encourage us to pay attention so that we're ready for the big reveal.
God speaks when it's time to act.  I may have preferred DSW send me a coupon sooner rather than later, but what was I going to do with the coupon a few weeks ago?  It's only valid at the new store.  Likewise, although God is always speaking to us in small signs and wonders, many times He doesn't give specific instructions until it is time to act.  We wonder why He won't just go ahead and give us all the details and connections from the beginning, but what good is an open door if it's not yet time to walk through it?  What would we do, drive ourselves mad as we stare?  We have to trust that if God is withholding something, it is because it is not yet time.
I am not forgotten.  DSW and I go back to the days when the average heel was three inches high; yes, we go way back.  It has my contact information and a pretty good record of my taste in shoes.  It sends a special treat every birthday and several days in between.  So why did I think it would not remember me when opening a store in my neighborhood?
God and I also go way back, to the days before my first pair of heels.  He knows how to reach me and is aware of my every need and desire.  He has provided for me every day of my life and continues to demonstrate an amazing attention to detail.  So why do I allow myself to think He has forgotten me?  He who has numbered every hair on my head (Luke 12:7), He who knew me before He formed me in my mother's womb (Jeremiah 1:5), He who has plans to prosper me (Jeremiah 29:11), He who remembered Noah (Genesis 8:1), has surely not forgotten me.
Double for your trouble.  While I fully expected a coupon for the DSW store's grand opening, I was surprised to receive two coupons – one for now and one for later.  I appreciate DSW's generosity, but I know that it can't beat God giving.   My double coupon reminded me that after Job's unbelievable misfortune – losing his children, fortune, and health – the Bible says it was restored to him twofold (Job 42:10).  Isn't it encouraging to know that God is able and willing to exceed our expectations?
No matter where you may find yourself, you are not forgotten.  Open your eyes and take note of the signs of God's movement and presence in your life.  Pay attention, for in due time, He will speak.  Just make sure you are ready to act.
Photo courtesy of Tom Ezzatkhah, Unsplash.