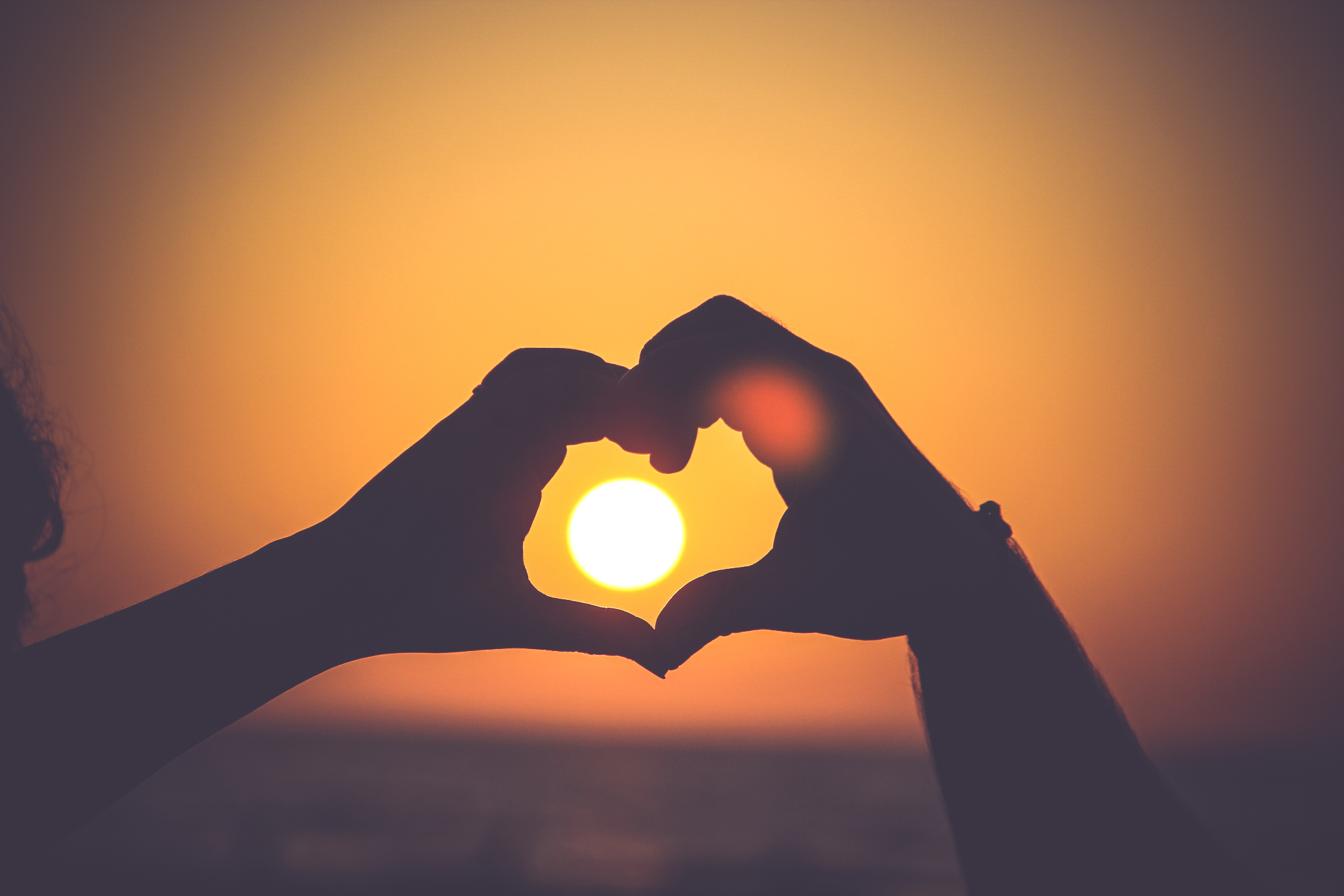 A Tale of Two Hearts
April 1, 2015
"Promise me you'll wait for me."
Words tend to haunt my psyche until I give in and write them.  The phrase "wait for me" has been with me for years now, sometimes in drafts of a poem intended for my future husband, and others in the parts of my mind prone to 2 a.m. whisperings.
There was a point when I thought I had myself and my life in impeccable order.  Accustomed to people telling me I deserved a good man, I assumed my future hubby must be somewhere getting his life together while I was sitting pretty.  Then one of my male cousins asked the kind of questions that women don't: why did I assume I was waiting on a man to get ready for me and not vice versa?  Did I not think God would prepare us both to be ready at the same time?
My cousin's point stuck with me over the years.  As I have watched my life and my person fall apart and then be put back together again and again, my views have changed.  I now know that my self-discovery process is never-ending, often revealing messes I need to dig myself out of.  And in my moments of honesty, my soul says, "wait for me," hoping my future husband's spirit can hear it from afar.
"Wait for me."
According to the Notes in my cell phone, the last time I penned words under the theme "wait for me" was about the same time another young woman learned of her husband's death.  As I was contemplating hello, she was saying goodbye.  Now she looks down at her husband's casket, making an emotional plea: "wait for me."
The love of her life is gone too soon.  No mind can make sense of it and no heart can deny the tragedy of it.  Her best friend, the husband she describes as "everything [she] prayed for," the father of the answered prayer she carries in her womb, the man she was building a life with, the one who has gone on to Heaven, leaving her to learn to live without him  – to him, she says, "wait for me."
I say those words with hope for a love that has yet to begin.  She says them in hopes of the continuation of a love that has been cut short.  Her strength and conviction are admirable; "if he were meant to survive, he would have."  Her faith challenges my own; if the man of my future was meant to be here now, he would be.
I think about her incessantly in the days that follow, about her and life and love. I consider the people waiting for love, putting so much emotional stock in something that is neither guaranteed to arrive nor sure to stay.  I ponder the folks who have found love but refuse to surrender to it.  I think of the people who vow to love "til death do us part," and "in sickness and in health," never expecting death or disease to come knocking early.  I think of people whose babies are living memories of deceased loved ones, then of lost babies whose deaths dashed the dreams of their parents.  I think of the delicacy of life and love, and of the billions of anxious hearts the world over, all waiting for someone.
Anxious because most of us are simply struggling to make our peace with time.  We are trying to accept the way it drags when we wish it would hasten, the way it stubbornly marches on when all we need is a moment to catch our breath, and the way it refuses to fall in step with our plans.
Yet Ecclesiastes 3:11 tells us that God "has made everything beautiful in its time" and "has set eternity in the human heart."  Perhaps this is what enables a woman to bid farewell to her deceased love without anger at the world and with gratitude to God.  Maybe it is the knowledge that what she shared with her husband was beautiful in its time, as well as the eternal love still living in her heart, that helps her go on.
I have much to learn from her, particularly that we are often as undeserving of good fortune as she was of tragedy.  She has taught me that we can make our peace with the pace at which the world turns when we believe that God makes everything beautiful in its time.  So we should treat beautiful moments as a blessing – anticipating their arrival with humility and hope, receiving them as if they were temporary blessings entrusted to our care, and then releasing them like they were being handed back to God who was gracious enough to allow us to experience them in the first place.  We should be grateful for time, which allows us to start that cycle of anticipating, receiving, and releasing all over again.
Life is rarely fair, but God is always gracious.  He is faithful through the best of times and the worst of times, in the occasions when life drags out in painstaking seconds and the times when it speeds right through our happiest moments.  He is present in hearts aching with sorrow and in hearts eager with anticipation.  He is the eternal love urging them both on, orchestrating something beautiful from it all, helping us make our peace with time.
Photo courtesy of Mayur Gala, Unsplash.