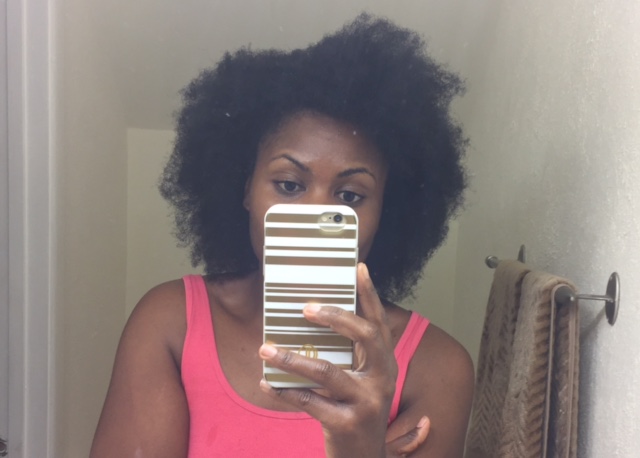 The Very Hairs on Your Head
May 19, 2017
I have a lot of hair.
I know this because every woman who has ever put hands to my head has said to me, "You have a LOT of hair."
All of this hair has made trips to the salon interesting. It has broken the combs of a few stylists who underestimated it. When I told my hair dresser of nearly 10 years that I was getting pressure to be relaxer-free, she replied, "I don't know if I can keep doing all of this hair if you go natural." And last summer, a braider was a few minutes into the job when she informed me that she was going to have to up the price because I have "a LOT of hair."
This general understanding that I have a lot of hair has always made a certain scripture in the Bible stand out.  In the New Testament, both Matthew and Luke recount Jesus's words of assurance to the disciples as He explained the difficulties they could expect in ministry: "What is the price of two sparrows—one copper coin? But not a single sparrow can fall to the ground without your Father knowing it.  And the very hairs on your head are all numbered. So don't be afraid; you are more valuable to God than a whole flock of sparrows." (Matthew 10:29-31, NLT)
Given my history, I often read that passage with a focus on the volume of hair. I appreciate that my mass of tresses does not surprise or intimidate God. I am comforted knowing He is aware of an aspect of my being that confounds even me. I find peace knowing that he cares about a seemingly insignificant part of my body and any changes to it.
While I found comfort in Jesus's words, I could not fully appreciate them until my natural hair journey revealed the frequency and scope of such changes. Since I stopped perming my hair, I have been amazed to regularly find strands of my hair everywhere.
It is said that the average woman sheds 50 to 100 hairs per day. I was aware of this factoid, but with permed hair, I didn't really see it. There would be a little hair in my comb or brush and that was that. But with natural hair, because you typically don't run a comb through your hair daily, the shed hair accumulates. Nowadays when I play in my hair, several strands appear on my fingertips. When I wash it, every lather reveals numerous shed hairs. As I condition, more shed hair. When I moisturize and detangle, even more. When I twist and style it, more and more shed hair.
Today was wash day and as I plastered each shed strand on my shower wall, I found myself thinking of that scripture. As I went through my grooming process and marveled at all the hair in my detangler, I wondered, How does God keep up?
It is one thing to know that your hair constantly sheds, but it is another to actually see it. The numbers of hairs on our heads changes so frequently that, in order for God to keep track, He must have an up-to-the-second view of exactly what is going on with each of us. I may absentmindedly pull out shed strands while playing in my hair, but God takes note of every single one. With all the important things God is keeping watch over in this world, what a blessing to know He is also keeping up with the ever-changing number of hairs on our heads.
What makes this scripture especially meaningful is the fact that it is a play on words found in the Psalms. In Psalm 40:12, and again in Psalm 69:4, David begs God for mercy, saying that his troubles, sins, and haters "outnumber the hairs of [his] head." How frightened and anguished David must have felt to describe his turmoil as greater than something he was not even capable of measuring. How loving of Jesus to remix the words of such well-known passages to speak directly to the worries the disciples would experience in ministry and even the concerns His followers would have today: "The very hairs on your head are all numbered. So don't be afraid."
If you ever find yourself feeling forgotten, or overcome by fear, or wondering if God understands what you're going through, or even questioning whether God cares, stop. Rake your fingers through your hair or take a long look at your brush. Notice the hairs you have shed in Lord knows how much time. Not one of them caught God by surprise. You are valued and you are loved. All day every day, He sees, He knows, He cares.