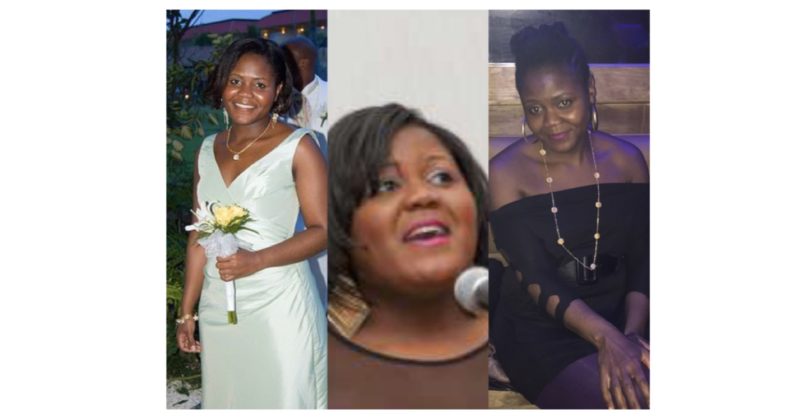 The New Me, the Old Me, and the Distance in Between
June 20, 2017
For almost two years, I have been chasing an old version of myself.
She went missing several years ago, so gradually that I could not trace my steps back to the exact moment and location where I lost her. Maybe during my quest to awaken my dormant writing dreams, I slept on her. Perhaps when I was drowning in service to others, I could not muster the strength to toss her a life preserver. Maybe as I lay awake night after night obsessing about all the good missing from my life and all the evil present in the world, I neglected something I actually could control.
It is interesting how we avoid truth. Mine was tucked away in the bin of too-small clothes in the back of my closet and balanced on the scale I had not stepped on in years. Yet I could not escape the truth altogether. I saw it every time I stood before a mirror, I felt it every time my hand grazed certain body parts, and I dreaded it each time I stepped on a stage. Then one day the truth and I locked eyes in a heated stare at the doctor's office as I was forced to face numbers I never wanted to see and heed warnings I never wanted to hear. It was time to search for the old me.
I took slow and steady steps toward her. I used more common sense when eating. I took the extra time to pack healthier lunches.  I accepted that I could not 'treat' myself nearly as often as I liked. I acknowledged that all my 'treating' was an attempt to fill the pieces of my soul that felt empty.
A year later, my clothes were fitting better and I was feeling pretty good. I dug a few pieces out of the old clothes bin in my closet and faced better numbers in the doctor's office. While before I had only hoped, I became convinced that if I was truly committed, I could not help but to find the old me.
So I returned to the gym I had abandoned physically but not financially. I showed up several times a week and soon remembered how much my old body liked exercise. I moved beyond common sense eating and developed a more strict diet. By the end of 2016, I was down 40 pounds and feeling good about it.
I still had a little way to go and planned to continue at the same pace in 2017, but my sister suggested we participate in a challenge at our gym. Previously I had been accountable to no one but my old self and my doctor. I now had not only my sister and my trainer to answer to, but also the entire gym that would eventually see my before and after pictures. So I went extra hard  for the 12 weeks of the challenge by working out 90 minutes a day, five to six days a week, and eating a low fat, low carb, high protein diet that I documented religiously. I started off at 1,500 calories a day and gradually decreased that until I was at about 1,200 a day for the last two weeks of the challenge. When all was said and done, I dropped another 25 pounds and finally reconnected with the old version of myself.
My pride did not want to post these pictures or tell this detailed story, but so many people want to know how I lost weight. I want those who desire to find old (or even new) versions of themselves to know that they can do it. I also want to dispel the myth that transformation occurs overnight. It took me almost two years. It was so gradual that about 95 percent of people did not see it happening. If I had not done the gym challenge at the beginning of this year, it would have taken me longer to reach my goal and people may have never noticed. But it was never about the time or other people, it was always about the old me.
It is easy to grow discouraged because things take longer than expected or because people do not respond as we had hoped.  But progress happens day after monotonous day, one choice at a time, often when no one is watching. Trust that you are bettering yourself. Eventually you will actually see results. Let your progress be enough to push you on. Most importantly, remember that it is never about anyone else, but always about the best you.
Today, on the eve of my birthday, I am excited to be reacquainted with the old me. However, I am grateful to have overshot my goal a little in the days since the challenge. I think that is God's way of reminding me that despite having to go back for the young woman I left behind, I am still moving forward.  In the years we were apart, I grew spiritually and emotionally. Before I could chase her, I had to chase God and purpose. I may have thought that I was losing myself, but I was picking up the pieces that we will need in the next part of our journey. Tomorrow we begin a new year, reunited and ready.