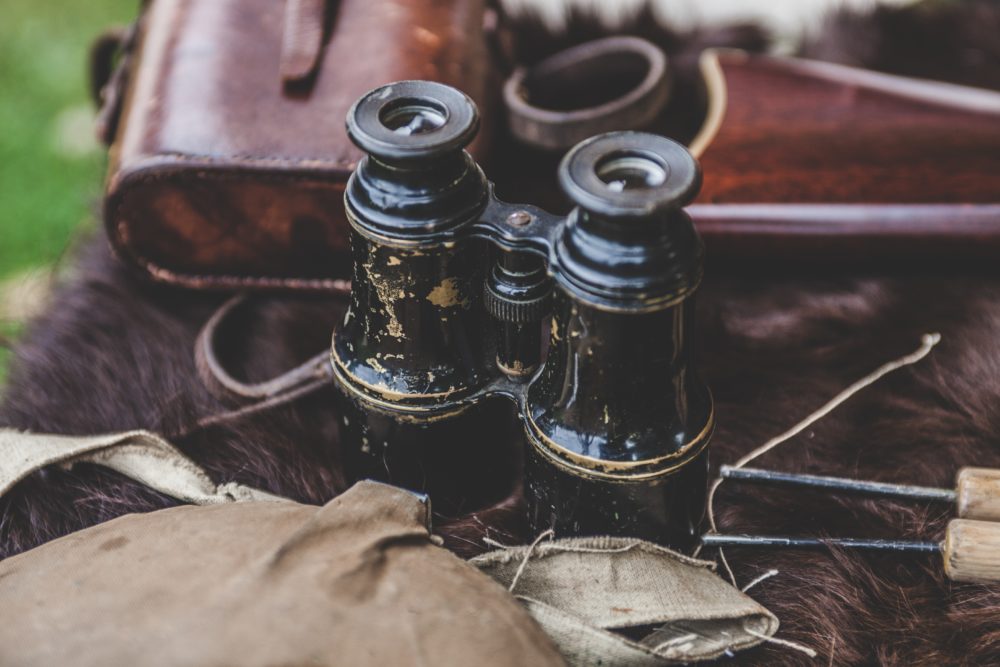 To and Fro
July 20, 2017
To and fro. Those three small words have been heavy on my mind lately.
For more than half of my life, I have held a negative view of "to and fro." Sermons and songs have drummed into my head that the devil goes "to and fro in the Earth" (Job 1:7 KJV), wreaking havoc in the lives of the blameless. I have read it for myself numerous times, a foreboding phrase setting the stage for a journey from tragedy to triumph.
Yet I recently realized that "to and fro" is more than just the business of the devil. I was listening to a sermon and the preacher mentioned that "the eyes of the Lord run to and fro throughout the whole earth, to shew himself strong in the behalf of them whose heart is perfect toward him." (2 Chronicles 16:9 KJV)
I wondered, what was this "to and fro" he spoke of? And why was I just now hearing about it?
My ignorance may have something to do with preachers and singers gravitating to Job; after all, everyone loves a good comeback story. Or it might be due to the fact that "to and fro" is primarily used in the King James Version, while I tend to read translations. Or it may be – since I now seem to hear the 2 Chronicles verse all the time –that I was frequently exposed to the fact that God's eyes roam "to and fro" seeking to help us, yet I was drawn to the negativity of the devil scurrying "to and fro" seeking to harm us.
I like to think of myself as an optimist, but I can be a glass-half-empty kind of girl. I am someone who looks for any trace of bad contaminating the good. I can point out what is wrong more quickly than I can articulate what is right. I don't plant my feet too firmly in happiness because I'm always waiting for the other shoe to drop. I have read Job more times than I have read 2 Chronicles. And the idea of the devil spreading his evil "to and fro" was more fixed in my memory than the comfort that God's eyes are running "to and fro" looking to show himself strong on my behalf if only I would make my heart perfect toward him.
I am not alone in my tendency to gravitate toward the negative. The 24-hour news cycle is dominated by tragedy, murder, and mayhem for a reason. Bad news is what gets our attention. Devastation is what activates our fear.
Yet God has an answer for every one of our fears in His word. And the answer in 2 Chronicles 9 is one we should all commit to memory if we dare to stand a chance against the devil's "to and fro." In that passage, a seer is talking to a king who failed to put his trust in the Lord. The seer tells the king that God is looking for people who are seeking His strength. The truth of God's "to and fro" is being revealed in hindsight to a man who just missed his chance to lean on God, a man whose dire circumstances made him forget that God had delivered him before, a man who foolishly took matters into his own hands and failed.
If only we would learn from the king's mistake and approach life as if the faithfulness of God carries more weight than the threat of the devil. If only we were willing to fully trust God for our needs regardless the severity of our circumstances.  Surely then his roaming eyes would look down and see our hearts in perfect reliance on Him, and he would put the full force of his perfect strength to work on our behalf.
I am abandoning my one-sided negative view of "to and fro." It is true that the devil is busy, but the greater truth is that God is not asleep on the job. We should never be so concerned with the bad that Satan might do that we completely miss the good God has shown himself willing and able to bring to pass. I hope you will join me in trusting God in every situation you are currently facing. He is looking for someone whose heart yearns for His strength; may His eyes land upon you, may He always find you seeking.