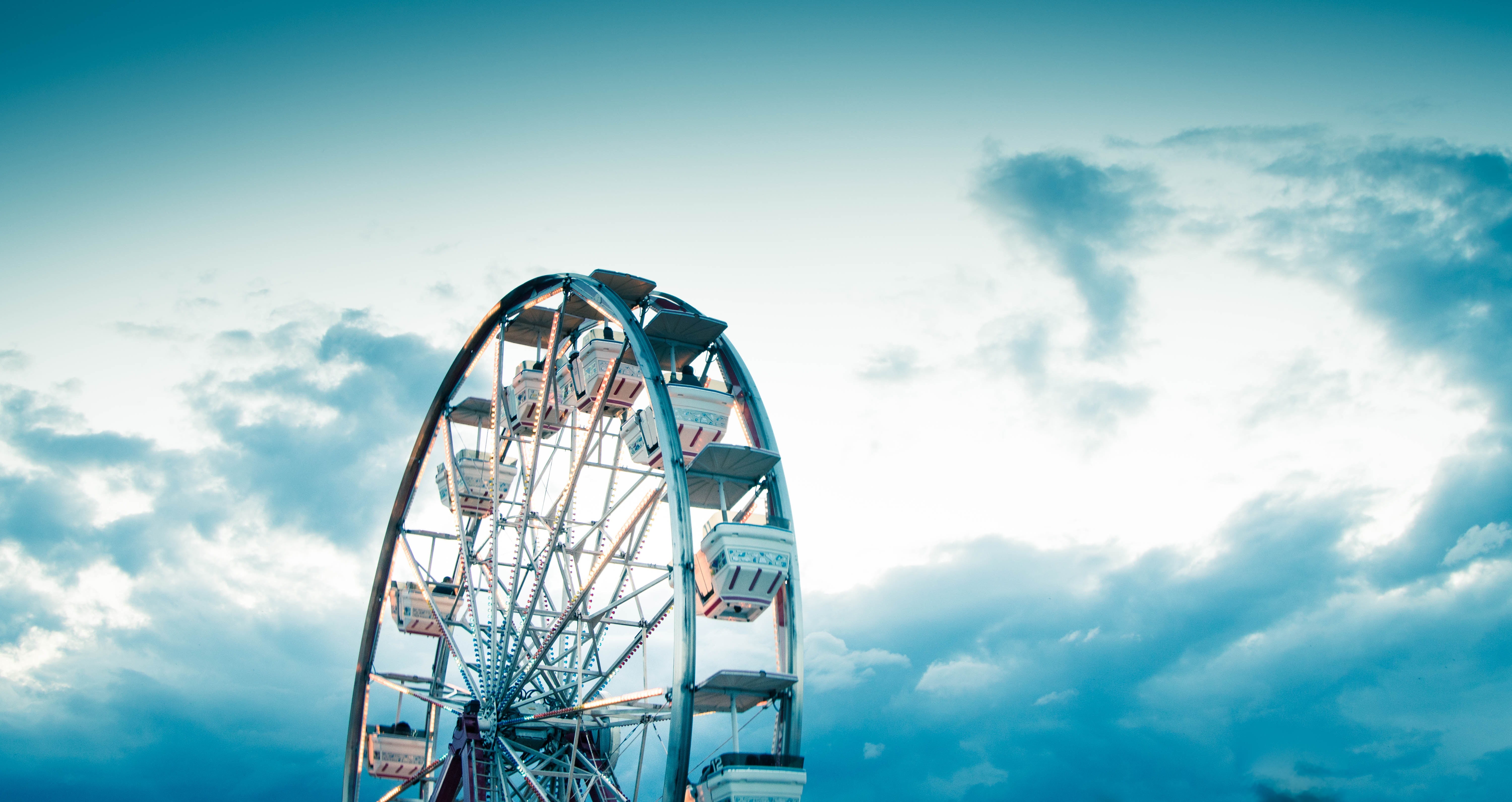 Back Around
July 31, 2017
Last Sunday morning, I slowly opened my car door and gingerly placed one sky-high wedge sandal after another onto gravel. The walk from my car to the church was a rocky one, the flat surface of the wedge incompatible with the uneven stones of the parking lot. Each step was accompanied by words that were a cross between a prayer to God, a pep talk to my wobbly feet, a tongue-lashing of whatever vanity made me choose 'cute' over 'sensible,' and a curse of the series of unfortunate events that landed me in the gravel parking lot rather than the paved one I expected.
I tried to quiet my racing mind and focus on the walk before me. I stumbled, wobbling dangerously just as I was nearing actual pavement. As I swayed, pride hanging in the balance, I placed my hands out to break any potential fall. Lord, please don't let me go out like this. People walking nearby gave me unsympathetic looks that could only be interpreted as "she knew better."
After a few seconds that felt like hours, I thanked God when my feet finally touched sturdy ground. I straightened back up to a respectable posture and promised never to do anything like that again.
A week later, I realized that promise would be easier to keep than I originally thought. When I popped into DSW looking for a mid-sized heel to balance out my closet of flats and stilts, I marveled at the unexpected options and wished I had more than a gift card with which to do damage. With each pleasant discovery of the store's inventory, it dawned on me: things always come back around.
If you have been following the blog for a while, you will recall a post I published several years ago lamenting the sad state of women's shoes. I complained of a trend that forced me to buy ridiculously high shoes that were impractical for about 90 percent of my life's activities. I can't say that I expected things to remain that way forever, but I certainly did not see an end in sight.
Yet change was a comin'. Sometime during my break from retail therapy, brands began introducing mid-sized and lower heels. While I wasn't looking, designers up and changed the game. Variety in heel heights has come back around, and the styles are even better than they were in the beginning.
Like my shoe collection, life is full of highs and lows – yet the extremes are unsustainable. Trends die off and life levels out. In time, normal finds its way back around.
My life has been, um, interesting, as of late. A trail of exhilarating climbs giving way to humbling descents. I am trying to remain cool, calm, cute, and collected as I navigate an unpaved road. Most days I cannot believe my luck (i.e. God's grace). Other days I feel like I am standing on wobbly plans, trying to balance myself while uttering words that are a cross between prayers to God, pep talks to my weary heart, a tongue lashing of whatever dreamer in me deemed this path passable, and a curse of the series of unfortunate events that keep things interesting. And on days when every step feels like I am coming dangerously close to taking an L, I exacerbate the situation by wondering why God has not sent some strong, kind man to take me by the arm and steady my shaky stride.
But I am learning to balance myself on my own two feet, remembering that God offers an ever-present hand for each step of my journey, accepting that God can choose creative means to save me that do not involve a man.  I am discovering over and over again that God is strong enough to steady me when I falter and that He delights in being my knight in shining armor. I am believing that it won't be this way forever, even if I don't currently see an end in sight. I have faith that the extreme highs and lows are unsustainable, that normal will indeed come back around. Above all, I am trusting that the new normal will be better than the original.