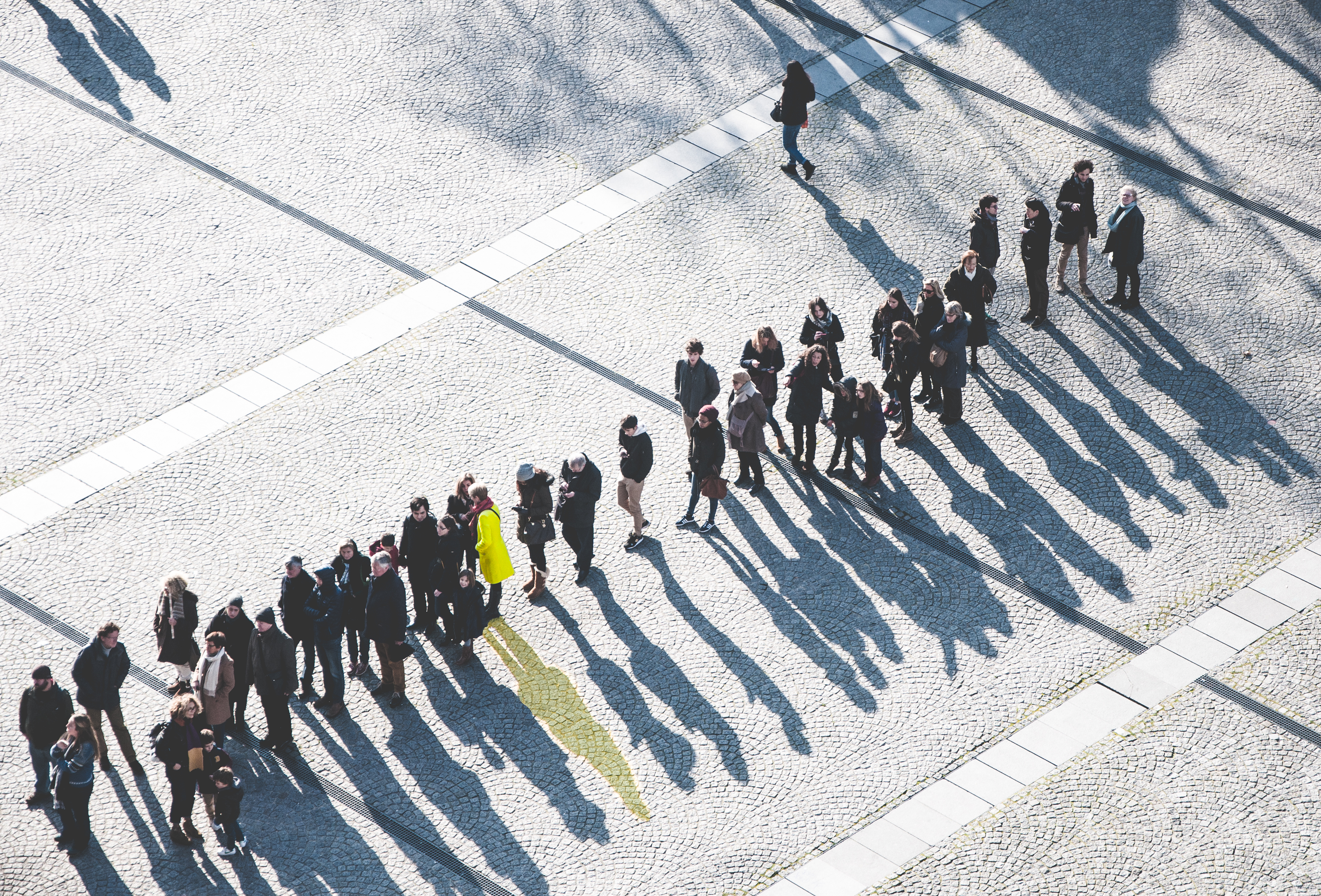 Next in Line
January 12, 2016
I recently visited my neighborhood post office, determined to locate a missing package I sent to my niece. The erroneously addressed box was returned to sender, but since I wasn't home when it bounced back, I had to go to the post office to retrieve it and ship it to the correct address.
After waiting in line for several minutes, I explained my situation to the employee who offered to assist me. She told me to step aside and her coworker would help me as she took the next customer in line.
After considerable explanation on my part and a couple of rounds of searching on his, the coworker produced the missing box.  He gave me an electronic device to sign, handed me the package, and bid me farewell.  "But I still want to send this out.  I have the right address now."
"Oh, you want to send it again?"
I nodded, sure I had already mentioned this.
"Well, you might have to pay again. Let me check with my coworker."
He turned to the coworker who originally pushed me off on him. I knew, based on an earlier call to customer service, that I would have to pay. However, I let him ask anyway in case they were kind enough to do it for free.
No such luck. "She has to pay again," the woman said.
After I agreed to pay, the male coworker, who did not have a cash register, began eyeing the long line behind me. I looked at the line as well, wondering what it had to do with me.
"Unless one of these nice customers wants to let you go ahead of them, you'll have to get back in line."
Sometimes I grow annoyed with customer service agents and give orders thinly veiled as questions.  "I'm willing to pay to ship it again," I said. "But I don't see why I would have to get back in line. Now, do you have another priority mail label that I can fill out?"  I looked at him expectantly.
"Uhhh, let me see if my coworker will take you."
He consulted with the woman, who responded with the obvious. "Sure, I'll ring her up. She doesn't have to wait in line again."
After I was sure my niece's package was on its way – this time to the right address – I left the branch thinking about the waiting we have to do in life. Sometimes it is completely our fault and we have to pay for our mistakes. Sometimes we have multiple-part questions with several issues that must be addressed individually before all is resolved.  And sometimes God tells us to step to the side while he works on our complicated issue as people with simpler requests are waived through.
It is no secret that I have grown tired of waiting for certain things.  I've blogged about some of them, performed poems about others, and published a book about it all.  However, one thing God reminded me as I considered that postal worker's nerve: He has never asked me to get back in line. Step to the side while He fixes things in and around me? Yes.  Let some people go before me?  Sure.  But subject my breakthrough solely to the mercy of others in the same position as me?  Nope.  Carry all my belongings and progress to the back of the line? Nah.
There have been times when I felt like I was sentenced to the back of the line, when it seemed I was starting from scratch after a defeat or mistake. However, I now realize that, because God is gracious and just, those were simply times when He asked me to step aside.  And in stepping aside rather than being booted to the end of the line, I was still a priority.  There was consideration given to the waiting I had already done.  God knew exactly where I was in the process and would have no problem telling me to step right up to pick up where we left off.
I'm hopeful for the manifestation of things God previously asked me to step aside on.  It feels like I have been waiting forever, but I am grateful and encouraged that He never made me get back in line.  The work and waiting I have already done counts for something.  God is familiar with my needs and they are always within His view.  He may use other people to meet those needs, but my blessings are not contingent upon someone else letting me go ahead of them.  God is able to help both of us at the same time.  I may not know exactly when my time will come, but I wait with expectancy for the moment God replaces "step aside" with "step right up."
"I waited patiently for the Lord; he turned to me and heard my cry." ~ Psalm 40:1, NIV
---
Photo courtesy of Paul Dufour, Unsplash.