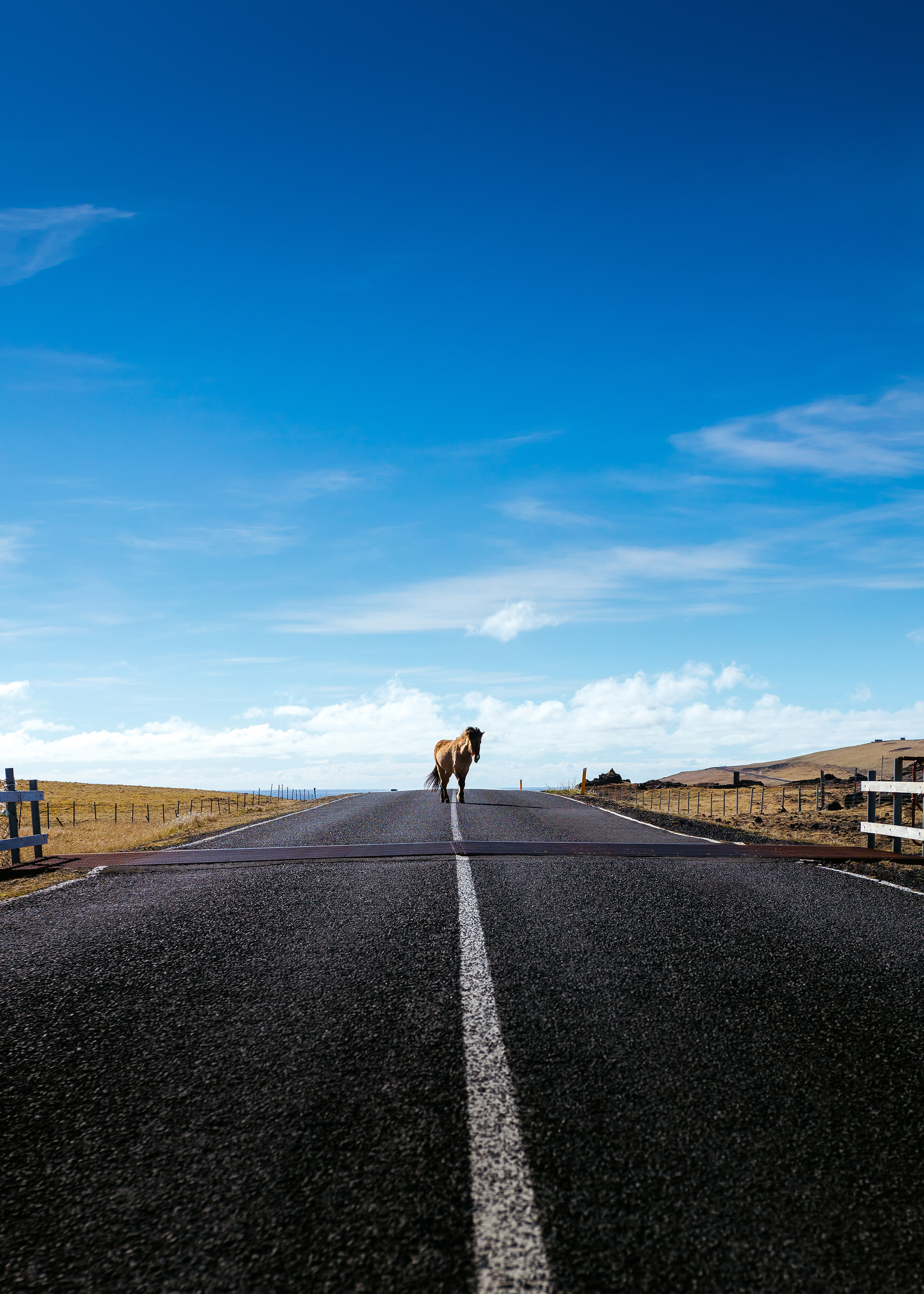 Roadblocks
March 17, 2016
My eyes and mind are always a mile down the road.  Whether I'm driving or simply living, I am always thinking ahead, trying to anticipate how things will unfold so I can be as prepared as possible.
However, I am learning that even with the future staring you right in the face, things are not always as they seem.
The other night I was driving home, scoping out the traffic along the three-lane highway separating me from my bed.  I was exhausted and wanted to avoid any lane that was moving unnecessarily slow.  While stopped at a red light, I noticed flashing blue lights in the distance.  I was in the left lane and could see flashing police lights in my path.  I knew I had at least a few more traffic lights before I would reach the stopped police car, but thinking ahead, I put on my blinker and moved to the middle lane.
Apparently the person in the middle lane was not as anxious to get home as I was.  As the driver slowly cruised through a green light, I decided to pass him on the right, still trying to avoid the police car blocking the left lane.  With no traffic in front of me, I breezed through another light and pulled back into the middle lane.  Then, thinking even further ahead, I started to wonder if the police car might be blocking both the left and middle lanes, which would force me to move over yet again.
Yes, I was doing a considerable amount of thinking as I passed through about six traffic lights, plotting and planning how to avoid coming to a complete stop.  And just before I made a decision to change lanes one more time, I reached the flashing police lights.  But they were not where I expected.  The cop was stopped in the right lane, not in the left as it had appeared a minute before.
I wondered whether I was more tired than I thought.  Was I seeing things?  No, I decided. I saw what I saw.  But was what I saw actually what was?
I have determined one of two things happened that night: 1) the officer could have been following someone in the left lane and pulled the driver over into the right lane, or 2) the police car could have always been in the right lane; however, as I drove in the left lane on a straight stretch of road and the police car stopped in the right lane on a part of the road that curves to the left, it may have only looked like the flashing lights were on the left because I did not account for the changing terrain.
Regardless what caused this momentary confusion, I learned something : things are not always as they appear.  Lately I have been thinking extensively about life.  I have been trying to peer into the future, attempting to plot my path and predict any roadblocks.  I'm sure it is wise to give some thought to things that may get in my way, but as I considered all the bobbing and weaving I did to avoid that traffic stop, God impressed upon me that every difficulty along your journey is not necessarily in your path.  You may see some things from a distance and assume you need to devise a plan to go around them.  Yet upon closer inspection, you will realize that these "roadblocks" are not actually blocking your way.  Every problem that pops up on your journey is not destined to obstruct your path.  Sometimes you will not even have to change course to avert the trouble or avoid a delay.
'But how will I know the difference?' I wondered.  'How can I determine whether a situation will stop me in my tracks, or if it is nothing more than an optical illusion?'  The answer is simple: find the faith to keep moving forward.
---
Image courtesy of Mahkeo, Unsplash.